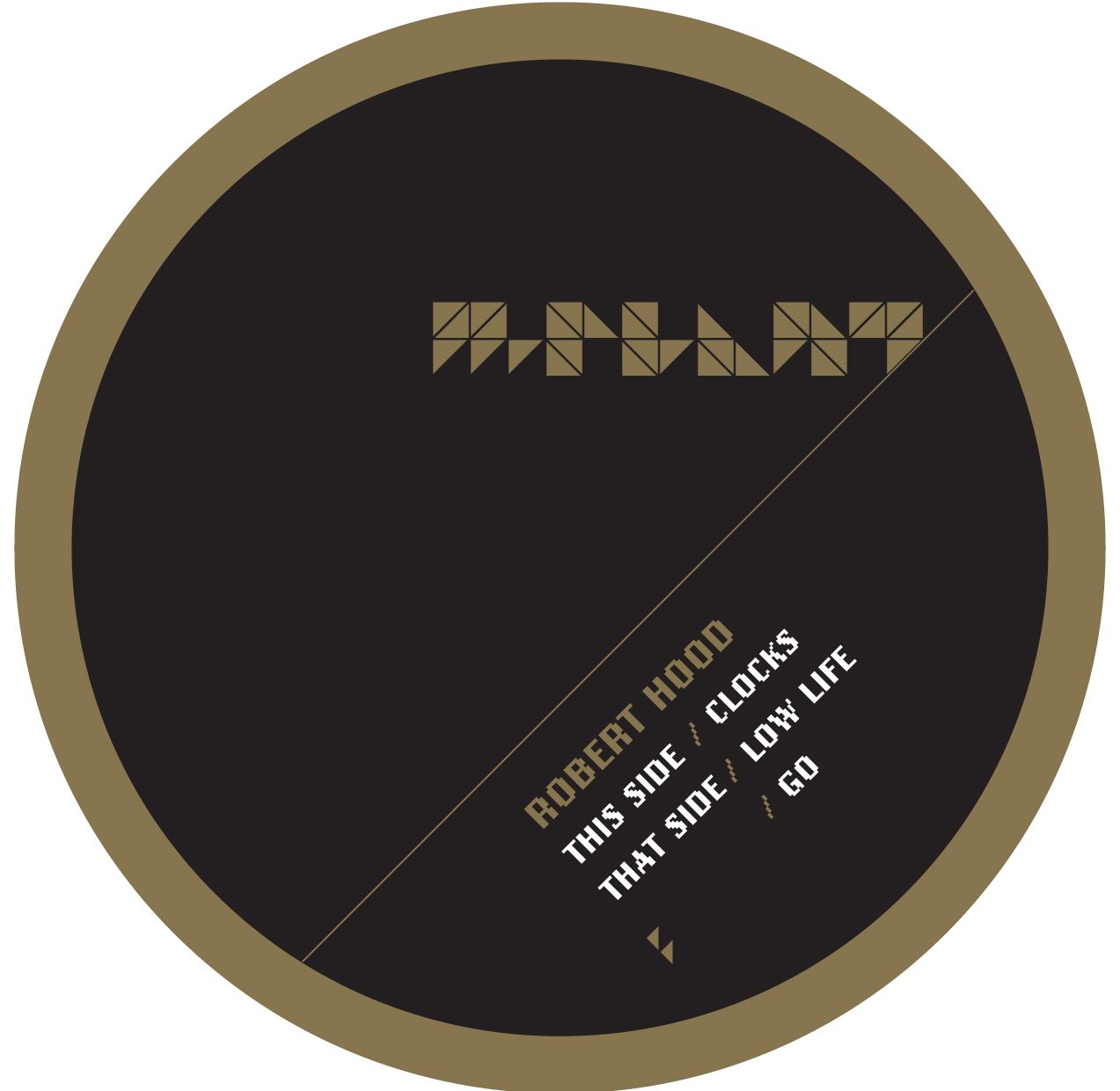 Robert Hood - Clocks / Low Life / Go
Returning victorious to M-Plant after the Floorplan album and EP takeover, Robert Hood, whose work under his own name has continued to garner equal support with the 'Paradygm Shift' series for Dekmantel, brings the heat with this triple-tracker in May.
The original minimal techno master wastes no time with opener 'Clocks'. There's a sense of urgency as the track builds, looping into its crescendo with waves of staccato hi-hats. Tick tock, tick tock.
Over on the flipside there's a familiarity in the opening chords of 'Low Life' that will resonate with fans of Hood's work. Instantly recognisable, it's stamped with his ability to bring funk and groove to the colder stomp of techno.
Final opus, 'Go' brings a spiralling samba tempo to the dancefloor. The punchy drumbeat is interwoven with sweeping cymbals for a highly effective infectiousness, like a call to arms, or better still, the Brazilian call to carnival.
'Clocks / Low Life / Go' by Robert Hood is released on vinyl and digitally 4th May on M-Plant.