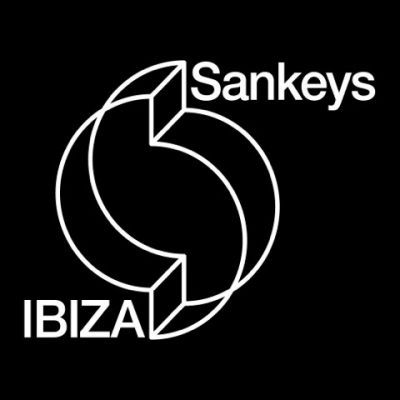 Close of Summer Season at Sankys Ibiza
October is the month when so many lovers of electronic music celebrate another great musical summer and say goodbye to Ibiza until the next season
Sankeys is no exception. We should highlight and remember a number of parties that had their own, unique character and have gone towards making the club in Playa d'en Bossa remain unique from anyone else in Ibiza. The Redlight contributed US House and Garage sounds, Tribal Sessions has earned respect in its third Ibiza year and Dance 88/89 has enveloped us with acid house and Balearic sounds of those wonderful years. Great promoters Unusual Suspects, Abode and VIVa Warriors have also delighted the faithful Sankeys IBIZA audience.
On the 4th October, Sankeys will not close its doors completely because we also have a great winter programme ahead but will be holding a special event during the Ibiza closing week which will represent what has been the sound of the club for years and of course during this summer.
Five-time winner of the DJ Awards, head of his own record label VIVa MUSIC and leader of one of the best parties on the island as VIVa Warriors, Steve Lawler, will head the bill for this special day for the club in Playa d'en Bossa. But of course he is not alone and will be accompanied by Santé, one of the rising talents of the new house sound and Sidney Charles, with his classic deep and tech house sessions. From Denmark, Anek will be hitting hard with their very distinctive and special house style. Jimmy Switch from Manchester, showcasing his energetic sets, while Ellie Cocks always beats the track with your tech house.
Matt Jam Lamont, the godfather of garage and resident of one of what has noteably been a favorite amongst the females through the summer, The Redlight, joins the lineup of October 4, along with Maxine Hardcastle, another of our club residents, and a winner of Sankeys Sabados which we hosted at the club during the winter months and will be continued this winter.
As if that were not enough, the Spektrum room will be hosted by Capadi Rebels, with a lineup that includes names like Rosairo, David G Tronic, Kan.e and Hardline. In the intimate Boutique room, High Tide & Switch presented DJs Metrospekt, Jody Hannan, Boule and Cultura DJs, along with other suprise invited friends.
David Vincent says: "We are very much looking forward to this party. Musically, it is a round up of some of the best artists who have performed at the club this summer."
In addition, residents have free entry at any time for the night of October 4th.
Take advantage and purchase your tickets for Tuesday October 4th at a price of 10€ for one week only: http://sankeysibiza.skiddletickets.com/event.php?id=12815955
After this offer period, they will cost 39€.
www.sankeysibiza.info