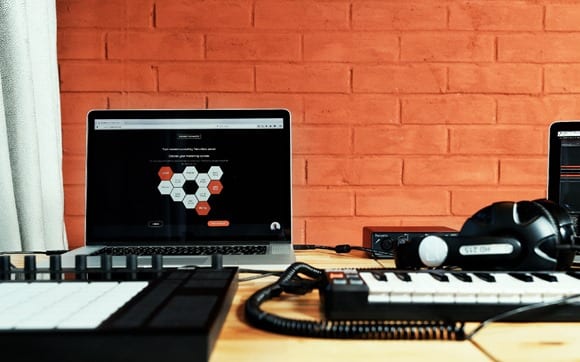 Cloudbounce To Secure New Partners As LANDR Disappoints Digital Distributors
The automated, online mastering service is offering volume discounts and open API to new partners, including digital distributors affected by LANDR's recent move into digital distribution. Partners can enjoy the highest quality automated mastering at prices which will allow them to compete with any services offering mastering as an add on.
Leading Scandinavian online mastering platform, CloudBounce, is moving to secure new partners following the recent announcement that rival platform LANDR, has launched a digital distribution service. CloudBounce has recently partnered with ADSR among others and is offering significant volume discounts of up to 50%, alongside the highest quality and most versatile mastering service on the market, in a move that it hopes will attract digital distributors, such as current LANDR partners, CD Baby and Tunecore, who will be dismayed at LANDR's move to become a competitor in the digital distribution market. CloudBounce's aggressive pricing, volume discounting from an already competitive $4.90 per master, will allow digital distributors, and any other platform dealing with large numbers of audio files, to integrate mastering options into their services at a level to compete with LANDR and other services.
CloudBounce aims to become the obvious choice for partnerships. It provides a versatile range of hi-res mastering solutions, allowing partners to offer their customers best-in-class sound quality and unparalleled options to tweak the sound of their final masters. CloudBounce partners also get to keep full control of the end-user experience of the mastering process flow (the CloudBounce RESTful API works in the backend, server-to-server). CloudBounce aims to play fair and respect any business relationship, focusing only on processing audio. The company never requests that partners hand over sensitive customer data, such as e-mail and credit card information, and they have no tricky exclusivity deals. In this way, CloudBounce hopes to stand apart from competitor platforms and to formulate genuine, rewarding business partnerships.
CloudBounce CEO, Anssi Uimonen comments:
"CloudBounce has moved automated mastering to the next level in terms of quality, and we can see the real potential in our API for many other services to offer this level of integrated mastering as an option, or even a free service to their customers, adding great value to what they do. We will definitely not be moving into distribution, or any other areas where we will compete with our partners. We are fully focused on providing the best mastering at prices that work, so invite any services that deal with high volumes of audio files to come and talk to us. Let's see what we can do together!
CloudBounce has already shown its willingness to pursue aggressive price promotions. Just last month it launched a campaign offering a million free masters to new users. This campaign has been warmly received by the music making community and continues until 9th September.
Since launching the world's most advanced mastering engine at the beginning of April, CloudBounce has established itself as a leading name in this fast-emerging market, demonstrating to all music makers how mastering can be used as part of their everyday workflow, for example, to provide instant feedback on an audio track, to create a high quality demo to send to a label, or even a track immediately ready for commercial use. CloudBounce has even partnered with the legendary Abbey Road Studios to offer access to their human mastering engineers as an extra option for customers.
CloudBounce can offer an unrivalled service to digital distributors, music libraries, sample libraries and many more. With significant volume discounts now on offer, no track needs to go unmastered.
www.cloudbounce.com
www.facebook.com/CloudBounce.mastering/
https://twitter.com/CloudBounce_com
http://blog.cloudbounce.com/
www.abbeyroad.com/abbeyroadred