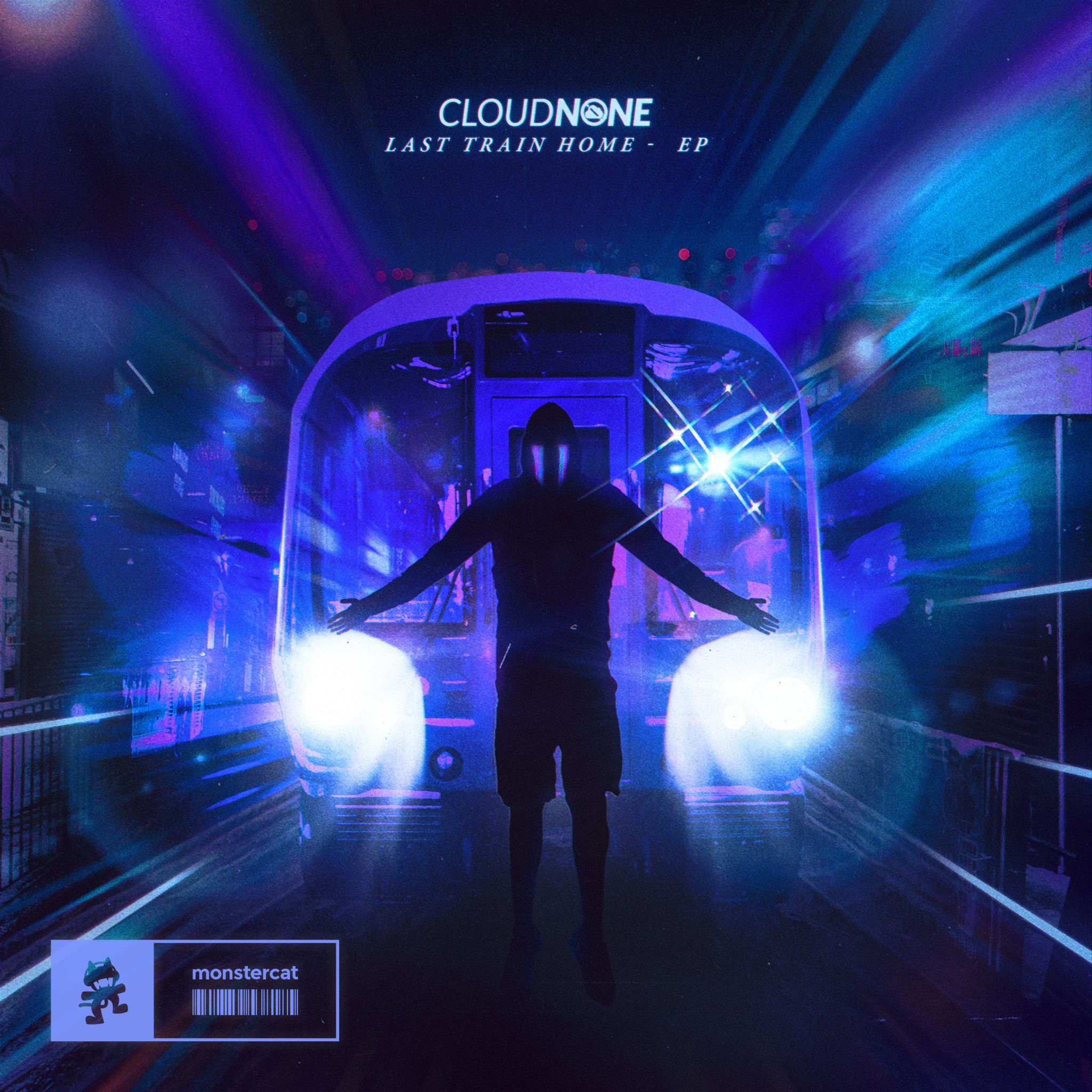 CloudNone Unveils Ethereal EP 'Last Train Home'
CloudNone Unveils Ethereal EP 'Last Train Home' on Monstercat
Following Momentous Support on ILLENIUM's Historic Trilogy Shows
Following recent singles "Flashlight" and "Dizzy Lifted", CloudNone returned to Monstercat today with the rest of his beautiful six-track EP, 'Last Train Home'. Featuring four new songs including the dreamy, downtempo single "u n me", 'Last Train Home' is a testament to the producer's versatile sound design, as the combination of euphoric synths, rich basslines, atmospheric pads, and catchy vocals transport listeners into an otherworldly dimension. 
CloudNone shares, "'Last Train Home' was a journey that I largely created through my personal Covid lockdown. As time progressed, what unfolded was a story of my wishful exploration back out into a world that I longed to be a part of again, and I hope that each and every listener will be drawn into that sense of adventure."
Since making his anonymous debut in 2018, CloudNone has firmly established himself as a tastemaker in the electronic music space. Thanks to his eclectic production style, CloudNone has received support from artists such as Tiësto, Oliver Heldens, Don Diablo, and more. Having just provided support alongside 3LAU at ILLENIUM's record-breaking Trilogy shows, CloudNone has positioned himself for a massive year, with 'Last Train Home' setting the bar high. 
CloudNone Bio
CloudNone is off to a blisteringly hot start to 2021. So far, the anonymous star has shared two singles pulled from his upcoming EP, first the uplifting  "Dizzy Lifted"  and now "Flashlight". The veteran beatsmith has also stunned fans with original releases "Dream Running" with serial-collaborator Direct, and "Dopamine". Additionally, CloudNone has scored two enormous remixes this year for the incomparable
<a href="https://open.spotify.com/track/1KfGqRgO6bZBCMJw84DdaR?si=415a2abd39f441cc">Gareth Emery</a>
and melodic favorite
<a href="https://open.spotify.com/track/17uZDcBMuyiEluPw34kaxF?si=53cbf6acd0f54f8d">William Black</a>
, the latter of which has already accrued +200,000 streams in only a few weeks. Having recently passed the 200,000 monthly listeners milestone, the blossoming producer looks truly poised to breakout to new heights. CloudNone's forthcoming EP is due out in July via Monstercat. 
Follow CloudNone
<a href="https://www.instagram.com/cloudnonemusic/"><span style="font-weight: 400">Instagram</span></a>
<a href="https://twitter.com/cloudnonemusic"><span style="font-weight: 400">Twitter</span></a>
<a href="https://www.facebook.com/CloudNoneMusic/"><span style="font-weight: 400">Facebook</span></a>
<a href="https://www.youtube.com/channel/UCJwrlJYaWVKEOz5jUi8e3AQ"><span style="font-weight: 400">YouTube</span></a>
<a href="https://open.spotify.com/artist/49vNfTzZU1nXv2xO34z5RY?si=9VtV9dI5RamiSDDfgzO_Qg"><span style="font-weight: 400">Spotify</span></a>