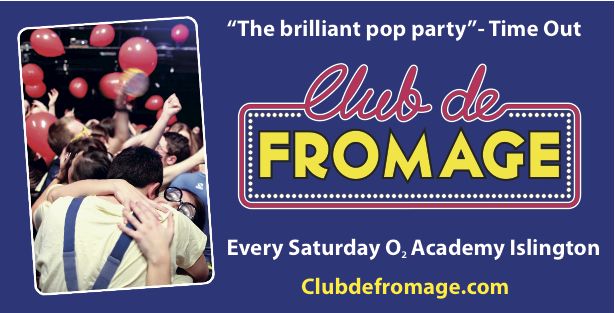 Club de Fromage
Brought to you by Slow Alfie, Club de Fromage is London's favourite weekly pop and fancy dress party! This is the club that time forgot, bringing you the tunes that will make you dance around your handbag all night long! Don't forget, anyone in fancy dress gets to jump the queue, and we'll be giving away a meat pie in our world-famous raffle, plus the Golden Alfie award for best fancy dress costume, and we'll be looking for an air guitar hero from the crowd to join us onstage!
Music Policy:
London's biggest Pop and Fancy Dress Night invites you for a night of the biggest dancefloor anthems. Join us for the best of classic pop and rock from the last 50 years including Bon Jovi, Britney, Taylor Swift, Backstreet Boys, Elton John, Charli XCX, Abba, Bruno Mars, Spice Girls, Will Smith, MJ, Blur, One Direction, Katy Perry, The Killers, Megan Trainor, Queen, Take That and much, much more.
Door Policy:
From Cowboys to Indians, Astronauts to Deep Sea Divers, Action Men to Barbie Dolls, everyone in fancy dress gets to Queue Jump.