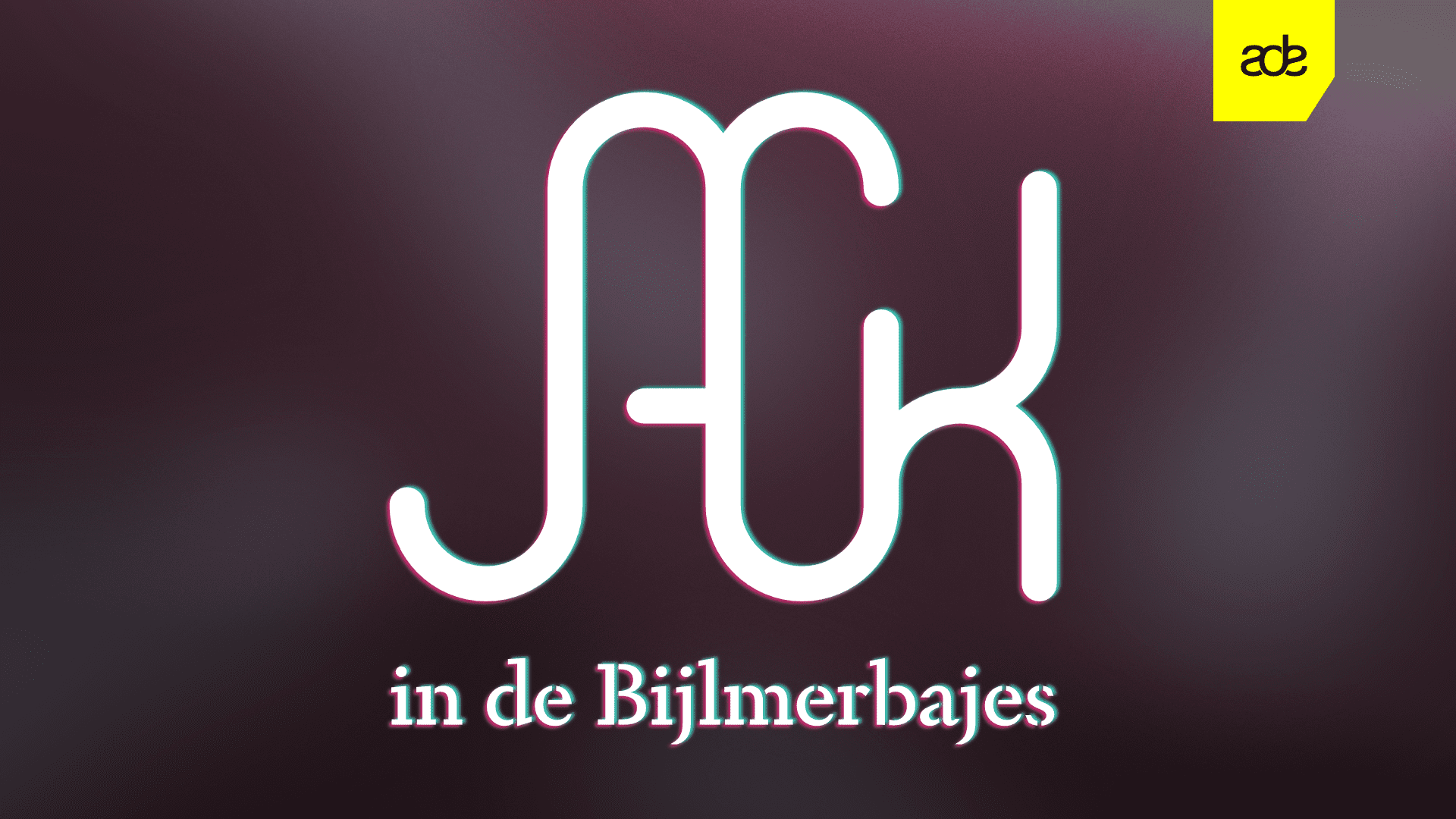 Club JACK hosts showcase during Amsterdam Dance Event
On Saturday 21 October, JACK will host a showcase in the Bijlmerbajes. With DJs such as Lady Starlight, Shinedoe and Black Asteroid, JACK will be offering partygoers a taste of what to expect in the future when the club reopens in Hogehilweg, Amsterdam Zuidoost. Although there's still a lot of work to be done, it is expected that JACK will open by the end of this year. In March 2018 the Bijlmerbajes, formerly a prison, will be demolished which means that this showcase will be the last ever event held at this special location.

Last month, JACK was presented for the first time at the boat parade of Pride Amsterdam. Their core values nature, freedom and self-expression will now also be the guide to the showcase held in the Bijlmerbajes. JACK's spokeswoman Patricia spoke of the event: "ADE is a great opportunity to give a preview of what JACK stands for. Together with DJs and performance artists, we want to create the same environment here as what people can expect for our final location. It's a club for the LGBTI community, for young people but also for the ones who have known the electronic music scene for a while now. In addition to our core values JACK is also about freedom and mystery, and not being stuck in solid form. We are looking forward to it."

JACK – Bijlmerbajes

8 pm – 9 pm Lady Starlight live
9 pm – 10 pm black asteroïde
10 pm – 11 pm Black:Star
1 pm – 2 pm Ribal
2 pm – 3 pm Lupe
3 pm – 4 pm Esther Duijn
4.15 pm – 5.30 pm Juliette Fox
5.30 pm – 6.45 pm Milton Bradley
6.45 pm – 8 pm Shinedoe
8 pm – 11 pm Black:Star (Lady Starlight b2b Black Asteroid)

This night is provided in cooperation with Absolut, main sponsor of ADE.