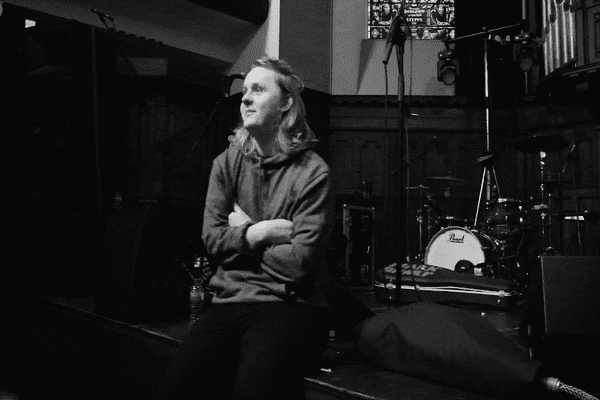 Lewis Capaldi Announced As The First Performer And Nominee For Sse Scottish Music Awards 2017
The annual event celebrates the vibrant Scottish music industry and raises vital funds for Nordoff Robbins Scotland.
Watch exclusive SSE Scottish Music Awards interview with Lewis Capaldi below-
https://www.facebook.com/nordoffrobbinsscotland/videos/10154989112072828/

Nordoff Robbins Scotland and sponsors SSE have today announced the first performer and nominee for this year's SSE Scottish Music Awards as one of the UK's hottest new stars, Lewis Capaldi.
The Scottish singer-songwriter will join the star-studded bash in Glasgow's Old Fruitmarket on Saturday 2nd December. The talented young musician from Bathgate in West Lothian will entertain fans and music aficionados alike at the bash, which aims to provide much-needed fundraising for vulnerable children and adults across Scotland.
Jack Daniel's continues its support of grass roots music and sponsors the Breakthrough Artist Award for the 4th year running, which Lewis Capaldi is deservedly nominated for. The award aims to shine a spotlight on the country's brightest up and coming stars and this year they make no exception at the 19th SSE Scottish Music Awards.
Lewis Capaldi broke onto the UK's music scene with phenomenal debut track 'Bruises' which has garnered over 20 million Spotify plays since its release only a few months ago.
Lewis Capaldi set out his stall in style at TRNSMT this summer and last week thrilled a sold-out audience at Glasgow's St. Luke's with a spine-tingling headline set. He tours Europe as support to Rag'nBone Man in October, releases his debut EP 'Bloom' on October 20th, returns to Scotland for a handful of dates in December and has just announced his biggest Glasgow show to date, at the O2 ABC on February 17th. Lewis Capaldi's ascent to the top shows no sign of stopping, and his performance at the SSE Scottish Music Awards is not to be missed.
Nordoff Robbins Scotland caught up with Lewis Capaldi before he took to the stage at St.Luke's to find out which Scottish artists inspire him. Watch and share video here – https://www.facebook.com/nordoffrobbinsscotland/videos/10154989112072828/
The SSE Scottish Music Awards have been the main fundraising event for music therapy charity Nordoff Robbins Scotland since 1996. Funds raised on the night are a vital part of the charity's ability to provide music therapists and sessions to those who need it most.
Speaking about his nomination and upcoming performance, Lewis Capaldi said: "I'm absolutely blown away to be nominated for best newcomer at the Scottish Music awards this year. Being a Scottish artist, for me I kind of see it as a bit of a stamp of approval from those involved in music in Scotland. It's nice to know people are into what I'm doing enough to give me a nomination, especially when you look at the people who've won it in the past – it's incredible. I really can't thank Nordoff Robbins enough for such a huge honour, and hopefully we can raise an enormous amount of money on the night for all the people who rely on music therapy to improve their lives."
Lewis Capaldi plays the following Scottish dates: Dunfermline PJ Molloy's (Dec 9), Elgin Drouthy Cobbler (10), Inverness Mad Hatters (12), Ullapool Arch Inn (13), Aberdeen Lemon Tree (14) and Glasgow O2 ABC (Feb 17). Tickets here. His debut EP 'Bloom' is released on Oct 20th, available to pre-order here.
2016's winners and attendees included Travis, Amy MacDonald, The Lapelles and Twin Atlantic and 2017 looks to be even bigger and better than before. More nominees and performers will be announced in the coming weeks and for tickets to the 2017's SSE Scottish Music Awards please contact: [email protected]
For further information on the SSE Scottish Music Awards or Nordoff Robbins Scotlandplease visit: www.nrscot.org.uk
Follow Nordoff Robbins Scotland on social media for exclusive behind the scenes content in the run-up to the awards – www.facebook.com/nordoffrobbinsscotland, Twitter @NRScot and Instagram @nordoffrobbinsscotland
#SSEScottishMusicAwards