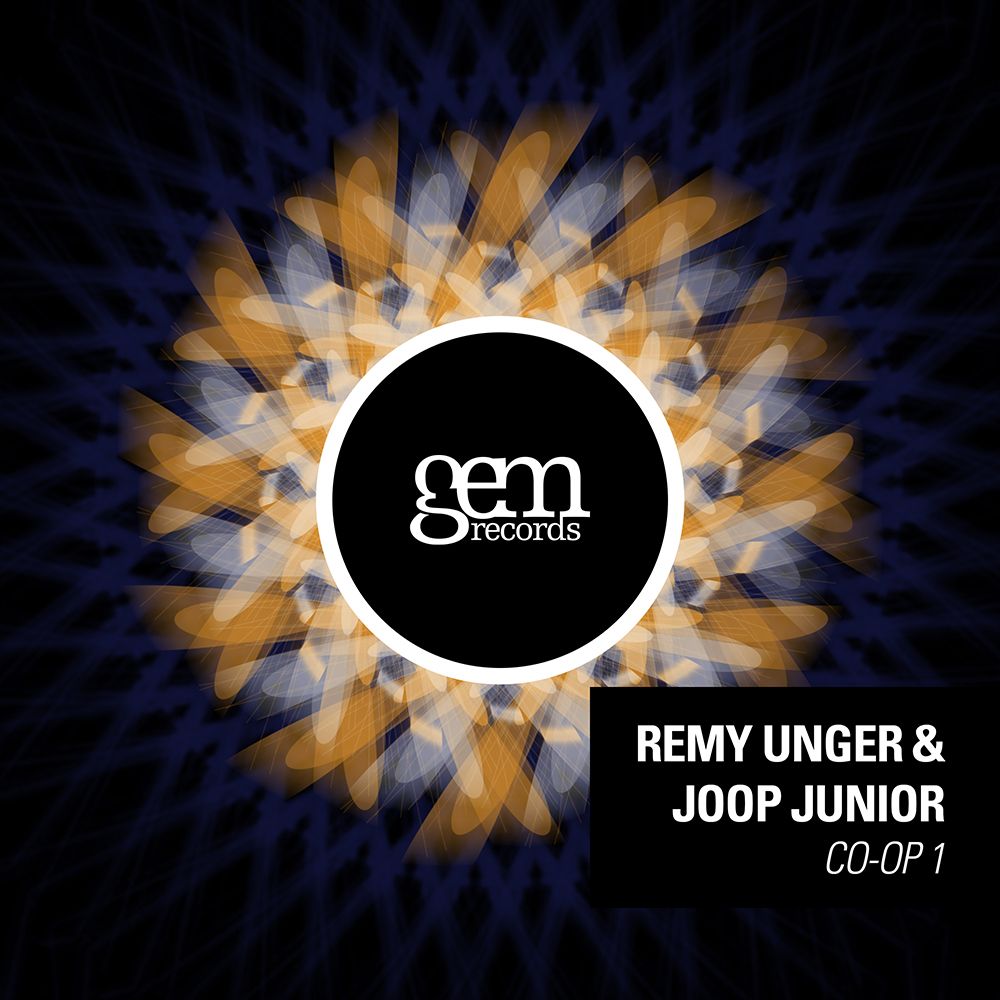 Remy Unger & Joop Junior - Co-op1
Remy Unger and Joop Junior get together for their first ever collaboration resulting in an EP with Remy's signature hypnotizing groove and Joop's abstract ambient layers and flawless production. Gem Records has the honour of being the first to present the co-op to the world.
Joop Junior is one of the latest editions to the Gem Bookings roster and finally debuts on the record label. The young producer from the Hague was originally discovered by Richie Hawtin who signed a track to his NewHorizons compilation on M_nus followed by a full EP. He has since frequented Dubfire's SCI+TEC and his own recently spawned The House Of God (THOG).
Remy Unger is one of the pioneers of electronic music in the Netherlands. He was one of the first residents of the legendary Amsterdam club Roxy and therefor served as a portal into the world of house music to many of the first generation of ravers in the Netherlands. He has continued to be a constant force as a DJ but also as a producer and label boss. His latest venture Waxbox was unleashed on the world in 2017 with Remy's own Feel The Force / Join The Ride EP.
The two excellent musicians came together in their hometown of The Hague to craft this perfect blend of their signature sounds on the Co-op1 EP. Snatch it up at your local mp3 shop from March 17th.
Co-op1 follows up a string of chart topping releases on Gem Records from the likes of label boss Secret Cinema who laid down techno bomb 'Elementen' with Egbert, Christian Smith & Wehbba who crafted an impeccable remix of Point Blank – Meng's Theme and of course SILVER: Secret Cinema's 25 year Anniversary box.