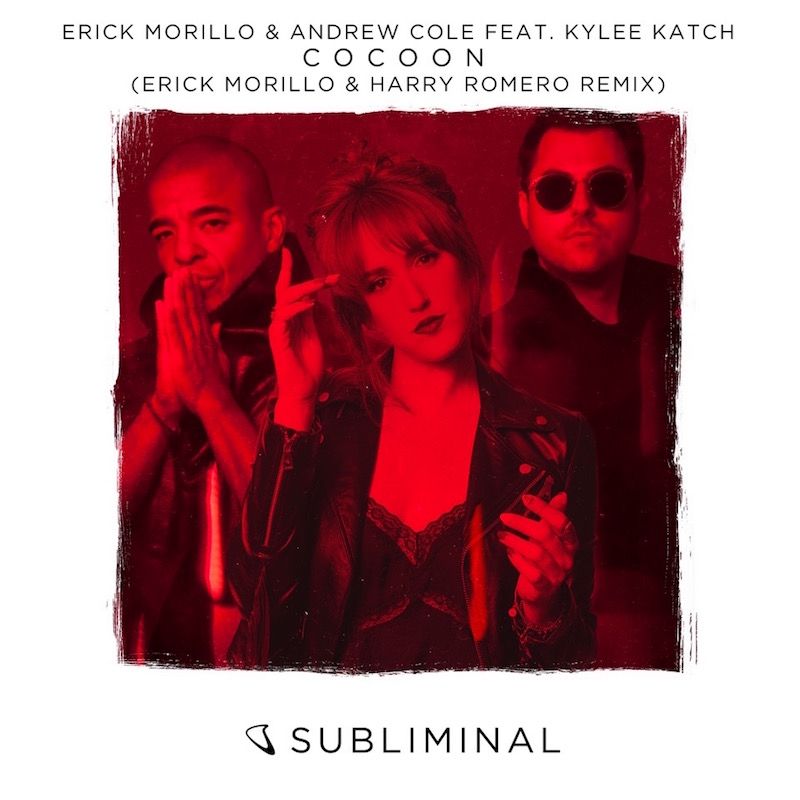 Erick Morillo & Andrew Cole ft. Kylee Katch - Cocoon (Erick Morillo & Harry Romero Remix)
Platinum-selling DJ and producer Erick Morillo has teamed up with lifelong friend and producer Harry Romero, as the pair unveil their remix of 'Cocoon', Erick's collaboration with Andrew Cole.
Giving the original a darker, more club-focused feel with rumbling basslines, Morillo's effort with friend and long-time collaborator Harry Romero is set for release on 23rd July, exactly three weeks after the vocal release of the original, featuring Kaylee Katch.
An iconic producer whose career has spanned two decades, Harry Romero has enjoyed recent success with 'Revolution', released on Defected's sibling labelDFTD, and Eli & Fur collaboration 'Be Somebody.' The launch of 'Cocoon' also follows Harry's remix of 'Medication', a team-up with Jamie Jones on Subliminal Records.
Laced with the warm, seductive tones that Erick has become famed for over the years, 'Cocoon' marks the first time that the Colombian-Dominican American producer has teamed up with Canadian-born Andrew Cole, who was raised in Liverpool.
Performing as an opening act for a number of internationally renowned artists, including Elton John, Tom Jones and Metallica, Cole continues his meteoric rise, following on from his acclaimed single 'Colorblind', which hit #11 in theBillboard charts.
The track follows Erick's 2017 Kryder collab 'Waves', which also received a Harry Romero remix, and featured on Morillo's 'Subliminal Showcase Part 1' album, a showcase compilation of his label's freshest productions.
On the remix, Erick says: ""When Harry Romero and I got together in the studio, I wanted to create something old school, but with that current energy,"added Erick Morillo, speaking about the release. "I wanted to bring back the sound from the Masters At Work days but with a punch and keeping the Subliminal underground feel. It is definitely one of my favourite remixes."
Since its re-launch in 2015, Subliminal has distributed a strong slew of records including 'Gone' with Junolarc and Chris Child featuring Ora Solar. Best known for the instant success of his weekly 'Sessions' parties in New York, legendary producer Erick Morillo has hosted events like the annual road-blocking Subliminal Sessions parties in Miami at Winter Music Conference, and of course his iconic parties at Pacha Ibiza.
Laced with club-floor ready chord patterns and deep rolling loops, the Harry Romero remix of 'Cocoon' is out on 23rd July.

For more information on Erick Morillo, please visit:
https://www.facebook.com/ErickMorilloOfficial/
https://soundcloud.com/erickmorillo
https://twitter.com/ErickMorillo