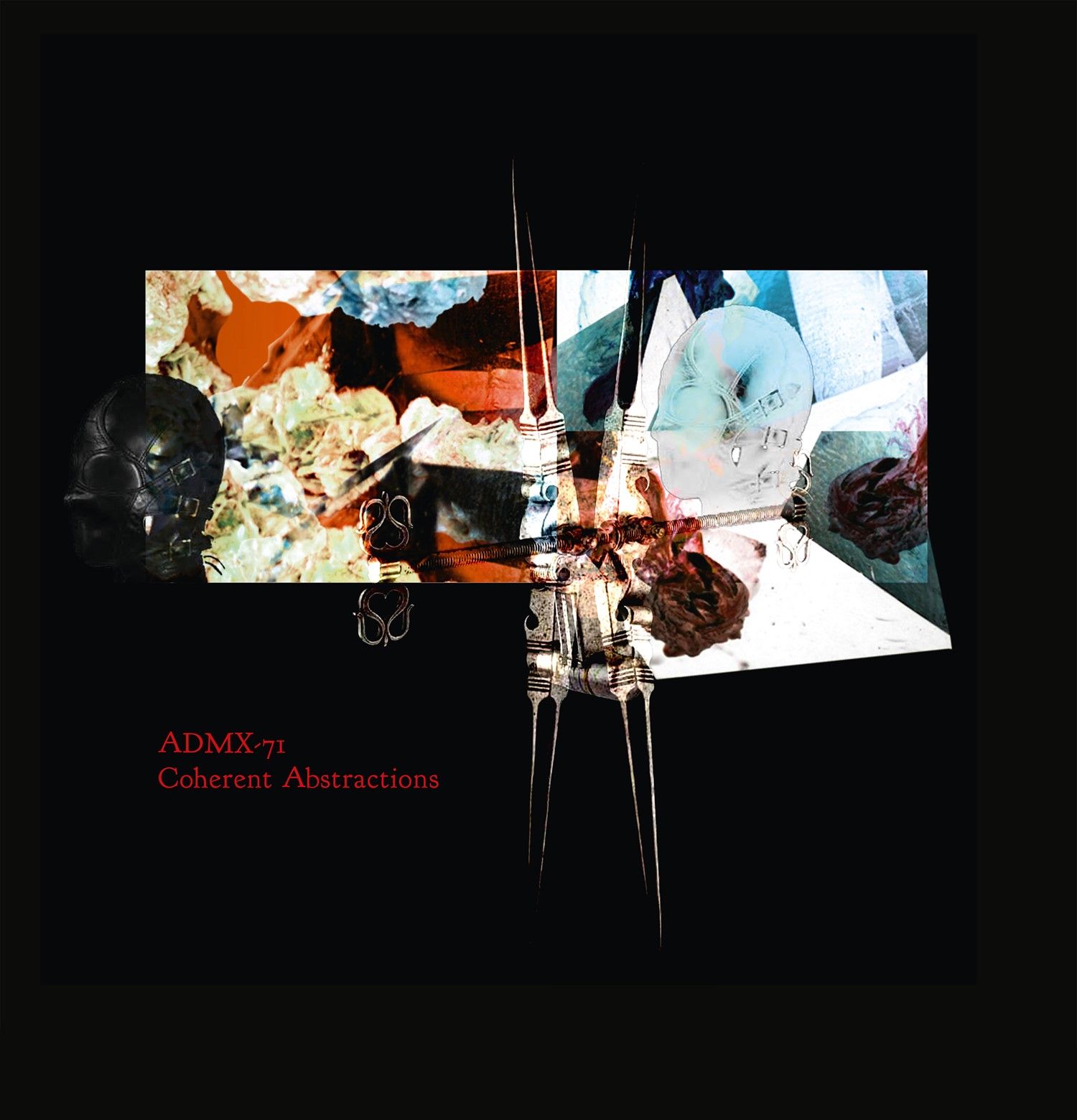 ADMX-71 - Coherent Abstractions
Adam X returns to Ron Morelli's imprint L.I.E.S. with Coherent Abstractions.
On his third album under his ADMX-71 moniker, the Sonic Groove founder reaches deep into the belly of the beast and pulls out 11 choice cuts where industrial and noise elements seep their way through the fissures of broken beats.
Sweeping through breakbeat noir, anxious electronic dub and all shades of industrial, Coherent Abstractions sees Adam explore more downtempo regions. Savage undertones gradually make their way to the front of the of stage, culminating with the noise blasts of album apex Nearing Obliteration, before being forced to withdraw back into the shadows, leaving the listener to savor an overcast aftermath.
At times vacillating and uneasy, at others deep and reflective Coherent Abstractions engages the listener, updating the late 80's EBM tone of Adam's early career into modern sound design environments, while pushing a reverence for the past and heading into the deep unknown of the future.
Coherent Abstractions will be released on vinyl, CD and digitally on October 15th.
Adam X 2015 tour dates
11.09. Faktice, Nantes, F b2b with DJ Pete
19.09. MX Lab, Milan, IT
25.09. Sonic Groove Label Night, Suicide Circus, Berlin, DE
26.09. Damage Control, Amsterdam, NL
03.10. Festival Rave, Marseille, F
07.11. L.I.E.S. Night, Perron, Rotterdam, NL
14.11. Output, NYC, USA
28.11. NVA, Montreal, CAN
11.12. [email protected] blank, Berlin
12.12. L.I.E.S. Night, Culture Box, Copenhagen, DK