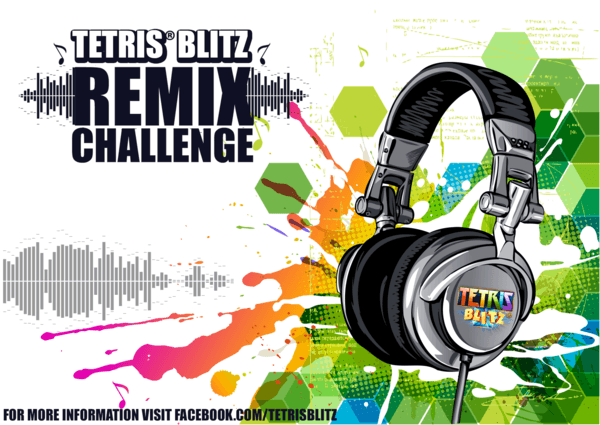 Cole Plante Dares Gamers and Music Fans to Remix Tetris® Theme Song
Rising EDM star Cole Plante and worldwide interactive entertainment software company Electronic Arts are teaming up to give aspiring DJs and musicians the chance to remix the anthem of one of the world's most famous games. EA is proud to announce the kickoff of the Tetris® Blitz Remix Challenge, an online contest that gives participants the opportunity to create their own remix of the iconic Tetris theme song, "Korobeiniki", to be featured in the Tetris Blitz mobile game.

Cole has made quite the name for himself, opening for such notable acts as Avicii, Paul Oakenfold, Porter Robinson and many more. Most recently, he made history by becoming the youngest DJ to ever headline the world-renowned Lollapalooza festival in Chicago.

"It was a huge honor to be asked by EA to team up for the Tetris Blitz Remix Challenge!", said Plante. "It's really a dream come true because I'm such an avid gamer and have been a big fan of Tetris for as long as I can remember. When I first started performing as a DJ, I would actually throw the original Tetris theme song into the middle of my sets to catch people's attention and the crowd would go nuts!"

Participants can submit their own remix to the Tetris Blitz Remix Challenge now through December 1st . Following the submission period, DJ / Producer Cole Plante will choose his seven favorite tracks. His stand-alone favorite will then be announced on December 12th. Up for grabs for the grand prize winner is a $3,000 cash prize, a 1-year subscription to Slacker Radio, and the chance to have their remix featured in the Tetris Blitz game. A 'fan favorite' will also be chosen via voting on the Tetris Blitz fan page, where followers will have the opportunity to choose their favorite version leading up to the December 1st submission deadline.

Enter today at www.facebook.com/TetrisBlitz and don't forget to download Cole Plante's exclusive Tetris remix available in the Tetris Blitz game now or check it out here! For contest details and official rules, click here.


About the Tetris® Brand
The Tetris® brand is one of the leading and most distinctive video game brands and franchises in the world with over 385 million paid mobile downloads, and over a billion games played online per month. In the game's 29-year history, hundreds of millions of players have experienced the Tetris Effect. Loved globally by people of all ages and all cultures, the Tetris game continues to be one of the most widely recognized video games of all time. Tetris Holding, LLC is the owner of Tetris rights worldwide and The Tetris Company, LLC is its exclusive licensee. For the latest information about the Tetris brand and Tetris products, please visit http://www.Tetris.com.

Follow Tetris on Twitter and become a fan of Tetris on Facebook

For more information on Tetris Blitz, please visit us on Facebook and Twitter.
For more information about EA Mobile, visit http://www.facebook.com/EAMobile. Assets can be found on info.ea.com.
www.coleplante.com
www.Facebook.com/coleplante
www.Soundcloud/com/coleplante
www.Twitter.com/coleplante
www.Instagram.com/coleplante