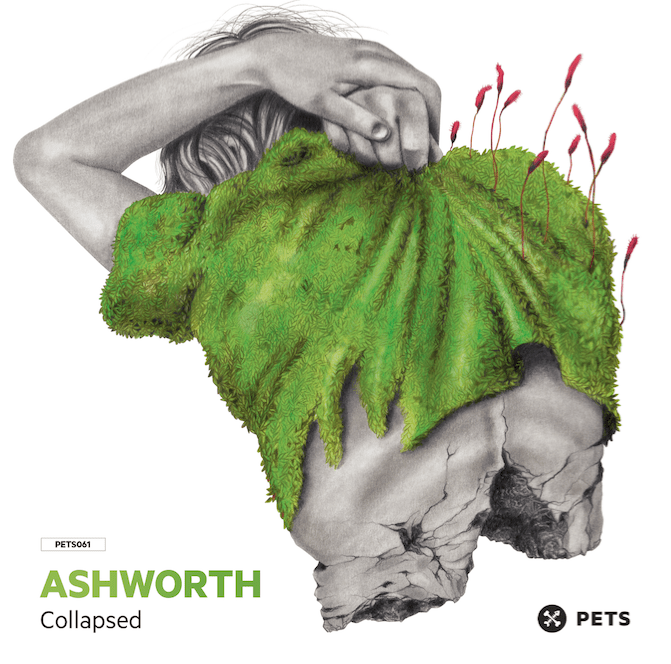 Ashworth - Collapsed EP
Signing out his biggest year in style, Ashworth follows a wealth of outstanding 2015 material (including his debut album 'Grain' and key releases on Posterboy, Anjunadeep and Needwant) with this incredible Pets debut: 'Collapsed'.
Stately, gradual and warm enough to thaw any soul this winter, 'Collapsed' belies its title with a groove that builds and builds and neatly counters hurricane pads with rich bulbous bass to timeless effect.
Deeper into the EP we laugh in the face of the winter weather and don our skimpiest bathing gear for the jiggling, tightly trimmed, physical sensation of 'Speedo'. We cash in our chips and empty our pocket fluff with wily abandon to the dark infectious tech insistency and measured riff momentum of 'Money' and dance so hard to the thundering Detroit-inspired relentlessness of 'Thirst' we'll need hydration for weeks to come.
A deep tech document designed for all sides of the night: Each cut tailored squarely for the heart of the dance, each cut yet another reason that the film scorer known formally as Joe Ashworth is one of the UK's most exciting house/tech prospect right now.