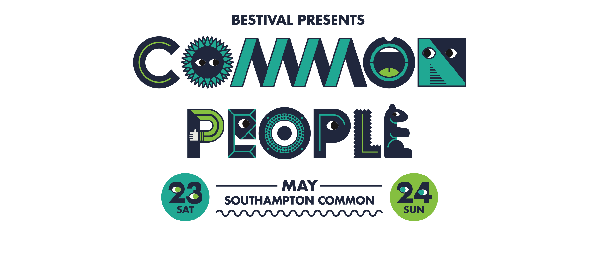 Common People New Bands Stage Announced
Taking our two-day metropolitan jamboree by storm, the leafy green surrounds of Southampton Common will be set alight by a cavalcade of the hottest new acts around this Bank Holiday 23rd & 24th May. Delving deep into his encyclopaedic musical brains, Common People curator Rob da Bank has joined forces with Southampton's world renowned music venue, The Joiners, and Portsmouth's Pie and Vinyl, to showcase the Uncommon People; the most exciting new acts getting those in the know all hot under the collar.
Common People music guru Rob da Bank says: "Yup, we've got Fatboy and Grace Jones, and loads of new blood, like Years & Years and Slaves, but my eye is always firmly on the horizon, looking for the future of music no less! I'm really pleased to have hooked up with the legendary Joiners in Southampton, and Pie and Vinyl in Portsmouth, to bring you some really incredible new acts, from full on indie and rock bands, to some ace laptop producers and just about every style in between. The Uncommon Stage will be where you'll find them at Common People, so come down and discover some new music with me!"

Saturday 23rd May's sonic innovators will include Birmingham indie-pop quartet Jaws, otherworldly local boys made good Pale Seas, surf-pop dreamers Wild Smiles and psyche two-piece Science of Eight Limbs. There will also be sets from Dead Rabbits, Rickyfitts, The Boy I Used To Be, Black Kat Boppers, Somahigh, and Subgiant, plus The Novatones and Bel Esprit, who are the first two winners of our I Want to Play at Common People competition, held last night (10th March), at The Joiners.
Sunday 24th May's neoteric noiseniks will include the brash onslaught of East London's Dexters, Southampton born troubadour Seán McGowan, dapper mods The Rising and indie-synth types Brother Goose. Plus there will be live shenanigans from Sacha (Pie & Vinyl), Sunday Best's own Cholombian, Morgan Hislop, Charley Macauley, Fever, and the last of our I Want to Play at Common People winners, who will be announced at our second competition final at The Joiners on Sunday 22nd March.
Taking you to the cutting edge of our aural adventuring, The Uncommon People stage is where you're gonna find your favourite new band, so don't miss it.
And don't forget to keep an eye on our Instagram, Twitter, Facebook and website for all the latest Common People news.
Facebook: Facebook.com/commonpeoplefestival
Twitter: @cpeoplefest
Instagram: @commonpeoplefestival
TICKET INFO:
For day or weekend tickets head to: ticketline.co.uk/common-people
Adults Day Ticket £30
Adult Weekend £55
Student Day Ticket £27.50
Student Weekend £50
VIP Day Ticket £59
VIP Weekend £110
Under 5s Day Ticket Free
Under 5s Weekend Free
Child (6 – 14) Day Ticket £10
Child (6 – 14) Weekend £20
Teen (14 – 17) Day Ticket £15
Teen (14 – 17) Weekend £30
Family Day Ticket* £70
Family Weekend * £130
Non-camping event
* Family tickets are for a maximum of two adults and two children aged 17 or under.
Venue Address: Southampton Common, The Avenue, Southampton SO15 7NN
Dates: Saturday 23rd May 2015, Sunday 24th May 2015 (Bank Holiday weekend)