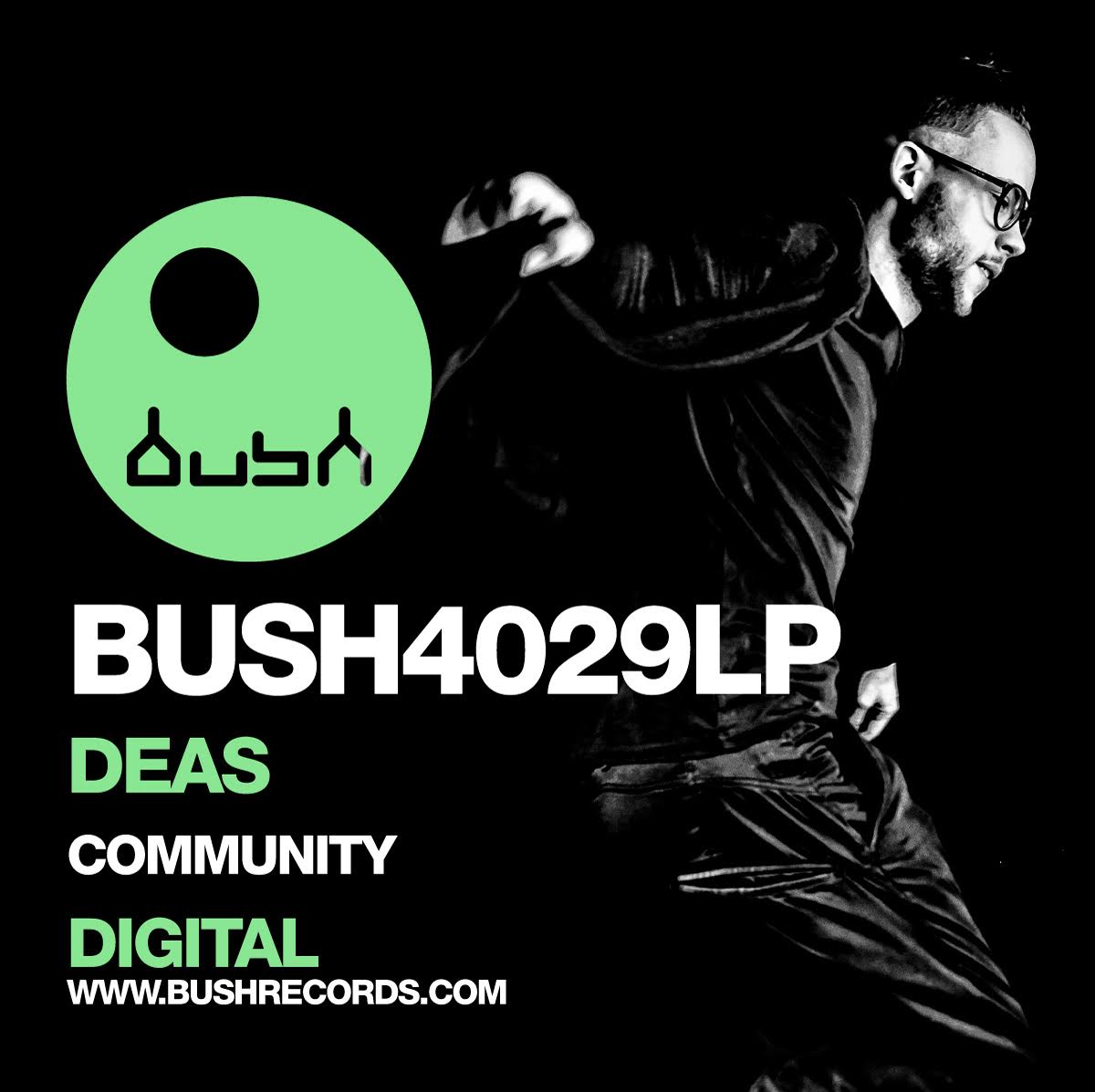 DEAS - Community LP
DEAS, after a very strong 2015 for him, not slowing down and surprise with the next release.
After a few months of silence, DEAS comes back with a fresh material and in addition with the first album of his career, prepared specially for British Bush Records.
Karol Mozgawa aka DEAS, called "Bush young gun" is a young, 25 years old producer with a huge potential. As the people say, talent must go together with a hard work. Karol is a great example of this "success rule", and an evidenced of this are great tracks released on the such prestigious labels as KMS Records and already mentioned Bush Records, including a remix for the legendary Carl Cox.
Community LP is the result of few months of hard work. DEAS, an analogue fiend of outboard gear, disappeared into his studio for make 10 groovy tracks, which share a common denominator – high quality. No sense to look for weak songs here, each of them is a bomb on the dance floor. DEAS creates an intelligent techno, with a fat sound, based on motoric drums.
After repeated hearing of the album is still hard to find an answer to the question – how it is done; the release is simply brilliant. In the theme of high quality electronic music, you can count on DEAS ever. There are not too many artists who create music with such big dose of heart and work.
Tracklist:
1. My Own (Original Mix)
2. White Night (Original Mix)
3. Mad Eye (Original Mix)
4. Black Sun (Original Mix)
5. Metropolis (Original Mix)
6. Community (Original Mix)
7. Mode 23 (Original Mix)
8. Phoenix (Original Mix)
9. Connection (Original Mix)
10. Second Blip (Original Mix)