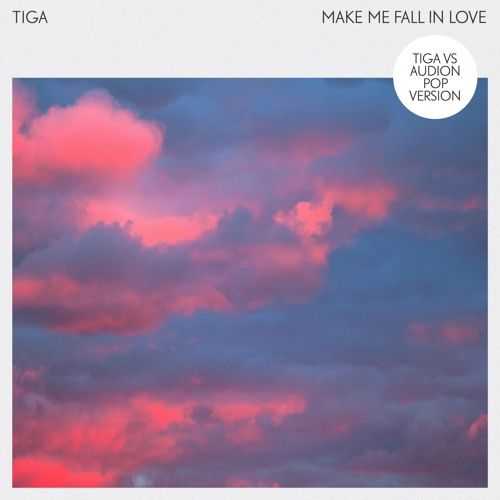 Tiga - Make Me Fall In Love
Tiga asks that you finally return the favor by making him fall in love with the music with Make Me Fall In Love, the second single off his forthcoming full-length, No Fantasy Required which Annie Mac has premiered as a Hottest Record In The World. Featuring vocals by Scissor Sisters' Jake Shears and the production acumen of Martin Buttrich, the track dials the vibe machine to the deepest, sexiest, slinkiest Lover's Esperanto, a universal plea to understand universality in all its forms, be they melodic, spiritual, or simply the lowdown dirty lust between people without public lives, private bathrooms, and the sort of iTunes playlists that clear you seven figures a year.
The single also features a "Tiga vs. Audion" pop version of the track, which sees the two frequent collaborators – and original co-writers of the song – fun-tune the proceedings in an open and honest attempt to conquer the radio charts, which Tiga is convinced still exist.
"This is my attempt to speak the language of the people, to read something more into their white-bread tastes and European-bread politics," says Tiga from Downtown Planet Earth. "If you simply listen hard enough, you can hear whatever you want, and that's good enough for me."
There's always been a fertile creative tension at the heart of Tiga's music: on the one hand he's the underground techno don, on the other, there's a pop sensibility that enables him to write great songs. It's this duality that makes him one of electronic music's most engaging characters. He's about as far from your faceless techno DJ as it's possible to get.
In his illustrious career, he's remixed LCD Soundsystem, Depeche Mode, Coldcut, The XX, Fever Ray and Moby, among many others. He has used his Turbo label to break new acts like Duke Dumont (first release), Chromeo, Gesaffelstein and Boyz Noize. In addition, he has frequently collaborated with luminaries such as James Murphy, Pusha Tand, on No Fantasy Required, Hudson Mohawke, Paranoid London and Jake Shears of Scissor Sisters. Now, working with key producer Matthew Dear, and Finnish wizard Jori Hulkkonen (who also performs with him live),
No Fantasy Required (from which Make Me Me Fall In Love is taken) is a collection of inspired songs that just happen to be delivered via visceral dance music. Tiga has made a record on which he says he feels "more honest, open and playful." It's an album with songs and real character, one also packed with instant bangers. No fantasy is required both because this is an honest, open, playful record and also because it provides all the fantasy you could need.