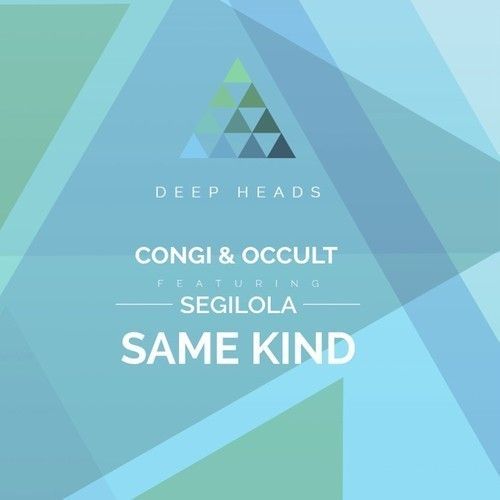 Congi & Occult Feat Segilola – Same Kind
Having released 'Autumn Leaves' earlier in the year as a preview to the new 'Same Kind' EP from Congi & Occult featuring Segilola, Deep Heads have now released a preview stream for the whole EP which can be heard and shared via the link below. The EP is out on Monday 24th February.
Hailing from Nottingham, Gareth Frost and Alex Tulip of Congi have been busy crafting their sound in and around the bass music scene for quite some time, with a firm crowd gathering behind their music. Now, they've teamed up with talented young producer, Occult, the moniker of Milton Keynes native Oliver Lock, who has previously released records on the likes of Smokin Sessions and Macabre Unit, to create this beautifully arranged track.
'Same Kind' showcases the soft, soulful vocals of London-based singer, Segilola, whose current Bambooman-produced EP has received strong radio support from the likes of Gilles Peterson on his BBC 6 Music show, whose vocals are comparable to the honeyed tones of Andreya Triana.
Accompanying the original track are three intelligent remixes from Leeds-based Bambooman, pianist and producer Tuesday Born and 18-year-old Stockholm beat-maker Audialist and B-Side 'Autumn Leaves'.
www.facebook.com/ congimusic
www.facebook.com/occulticu
www.facebook.com/segilolamusic
www.facebook.com/pages/Deep-Heads/282814701798319
www.twitter.com/deepheadsuk
www.soundcloud.com/deepheads