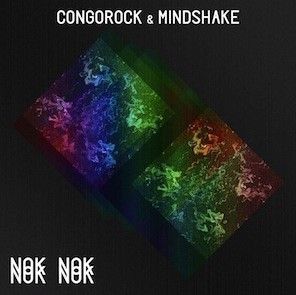 Congorock & Mindshake – Nok Nok
One of the hottest international dance acts producing electro-house bangers today, Congorock is back after last year's Top Ten Beatport track 'Synthemilk' with Daddy's Groove, and alongside the fellow Italian trio Mindshake is releasing his first track for 2015 'Nok Nok', out on the 13th February via Ultra Music.
'Nok Nok' is intense and bone-rattling, with powerful, driving bass and a blasting beat not recommended for the faint-hearted. The hard-hitting new offering is Congorock's first collaboration with Mindshake, the electronic trio who formed in 2013 and have since put out releases on David Guetta's label as well as Ultra and Sony, and is just as pumping as you would expect from the electro masters.
Congorock aka Rocco Rampino has earned the respect of some of the most famous names in the game since bursting onto the scene in 2009. He dropped the fiery single "Babylon" and scorching remixes of Boy George and Mark Ronson's "Somebody to Love" and Swedish House Mafia's "One" early on, generating a lot of love from genre titans including David Guetta, Tiësto, Diplo, Afrojack, Martin Solveig, and more, who began began spinning his tracks and showing allegiance to the budding talent as he supported everyone from MSTRKRFT to Chemical Brothers. In 2012, he remixed Rihanna's smash "Diamonds" and joined her for the highly publicized 777 Tour.
After massive success with 'Synthemilk' and also reaching the Beatport Top Ten last year with Nom De Strip and their collaboration 'Minerals', there's no sign of slowing down for Congorock. He has been hard at work touring and producing in the last year, and his latest track 'Nok Nok' is out on the 13th of February via Ultra Music.