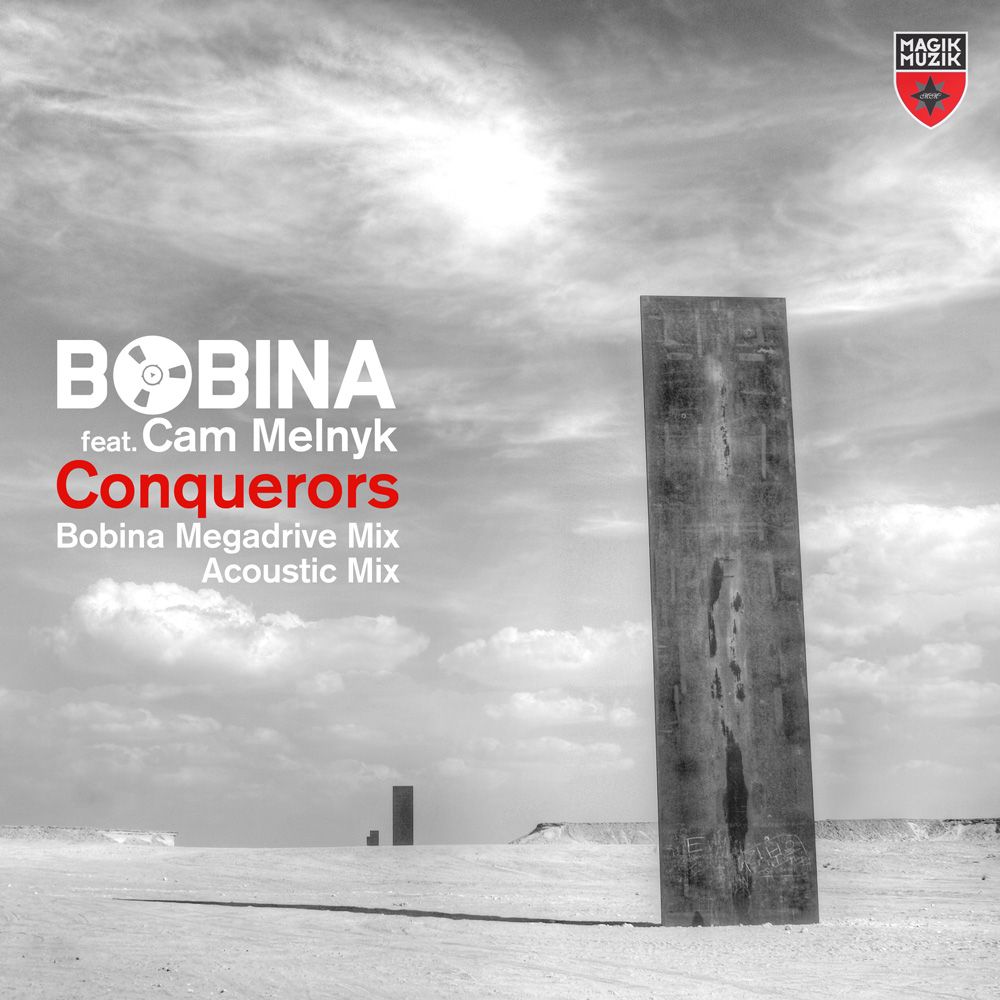 Bobina ft. Cam Melnyk - Conquerors
October sees Bobina – Russia's very own electronic music 'super-Tsar' make his welcome return to the singles arena. Having already marked his 2017 Magik Muzik card with release strikes like 'El Bimbo' and the May Britt-Scheffer sung 'Born Again', here he's again up to something that's just a touch left of the musical centre.
For 'Conquerors', he's enlisted the talents of Cam Melnyk – frontman & lead vocalist with hard rocking five-piece State Of Shock. On its Original version, the Canadian's vocals take care of the emotional heavy lifting, while Bobina seals no short order of daytime radio appeal into its production.
Doing just what it says on the tin meanwhile, the Acoustic Mix cuts straight to the expressive heart of 'Conquerors' – stripping matters right back to its vocal/piano core.
Bobina's Megadrive Mix meanwhile flips that emphasis on its head, dubbing & looping up the vocal, before letting those big synths lift. The devil's still in the detail though and Dmitry doesn't miss an opportunity to emphasise its clubbier revision with neat production tricks and nifty arrangement tweaks. 'Conquerors' is out now and available to purchase/listen to here: https://magikmuzik.choons.at/bobina-conquerors
Tracklist:
01: Bobina featuring Cam Melnyk – Conquerors (Original Mix)
02: Bobina featuring Cam Melnyk – Conquerors (Acoustic Mix)
03: Bobina featuring Cam Melnyk – Conquerors (Bobina's Extended Megadrive Mix)
04: Bobina featuring Cam Melnyk – Conquerors (Bobina's Megadrive Mix)
www.bobina.info
www.facebook.com/bobina
www.twitter.com/bobina
www.soundcloud.com/bobina
www.blackholerecordings.com
www.facebook.com/blackholerecordings
www.twitter.com/BlackHoleRec
www.soundcloud.com/blackholerecordings