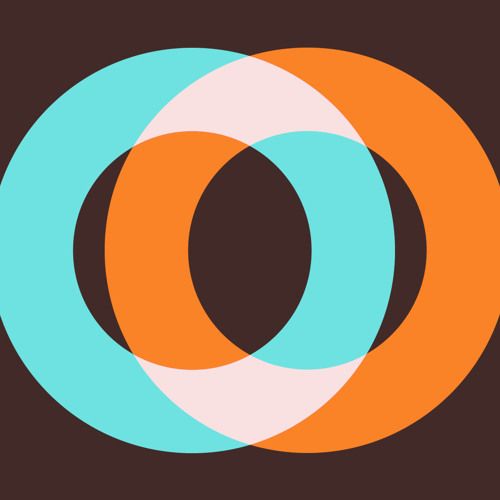 ORBITAL - Copenhagen
2017 saw a welcome return for the groundbreaking British dance music of Orbital – creators of classic electronic symphonies and timeless dancefloor bangers, originators of live dance music as a must-see ecstatic festival experience.
After a five-year hiatus, brothers Paul and Phil Hartnoll reunited to bring the acclaimed Orbital live show – described by both The Guardian and Q Magazine as among the greatest gigs of all time –to a new generation. Having headlined a summer of leading festivals across the UK and Europe, such as Bluedot and Forbidden Fruit , with Standon Calling next weekend , and since announcing two major headline UK shows for the end of this year, Orbital are now set to drop a brand new recording, the first from their forthcoming new album.
'Copenhagen' is the new track the duo have been testing out live over the summer.
The new recording features a vocal sample from the brilliant Lisa Knapp.
It will be the first release since the much-acclaimed album 'Wonky,' which came out way back in 2012. As quoted from The Skinny back then, "Their ability to absorb new influences within their own distinct universe is peerless," this neatly sums up the uncanny knack Orbital seem have for staying close to their fans and connecting with a new listening audience.
'Copenhagen' will be available as a free download now.
Phil says:
"I've been enjoying playing and developing this track playing it out. We thought it would make a great little reunion present to our fans."
Paul says:
"It just felt like the right track to try out and we are now ready to release it as a taste of things to come.
It felt like an emotional opening with a hopeful feel to start this new chapter of Orbital in these strange and uncertain times. Let's all just chill the fuck out and enjoy the summer!"
Orbital have been recording during breaks in their live schedule at their own studio in Brighton and hope to have the album ready for release by the end of this year or early 2018.
Tickets are on sale now for Orbital's only 2 indoor shows in the UK of 2017 as well as 2 headline performances at Standon Calling and Beyond the Tracks festival.
JULY 28TH – STANDON CALLING, HERTS
https://standon-calling.com/tickets/
SEPT 15TH – BEYOND THE TRACKS FESTIVAL, BIRMINGHAM
http://beyondthetracks.seetickets.com/tour/beyond-the-tracks
DEC 1ST – MANCHESTER APOLLO O2
DEC 2ND – HAMMERSMITH EVENTIM APOLLO
http://metropolism.uk/OrbitalBand
….It's time to go round again.