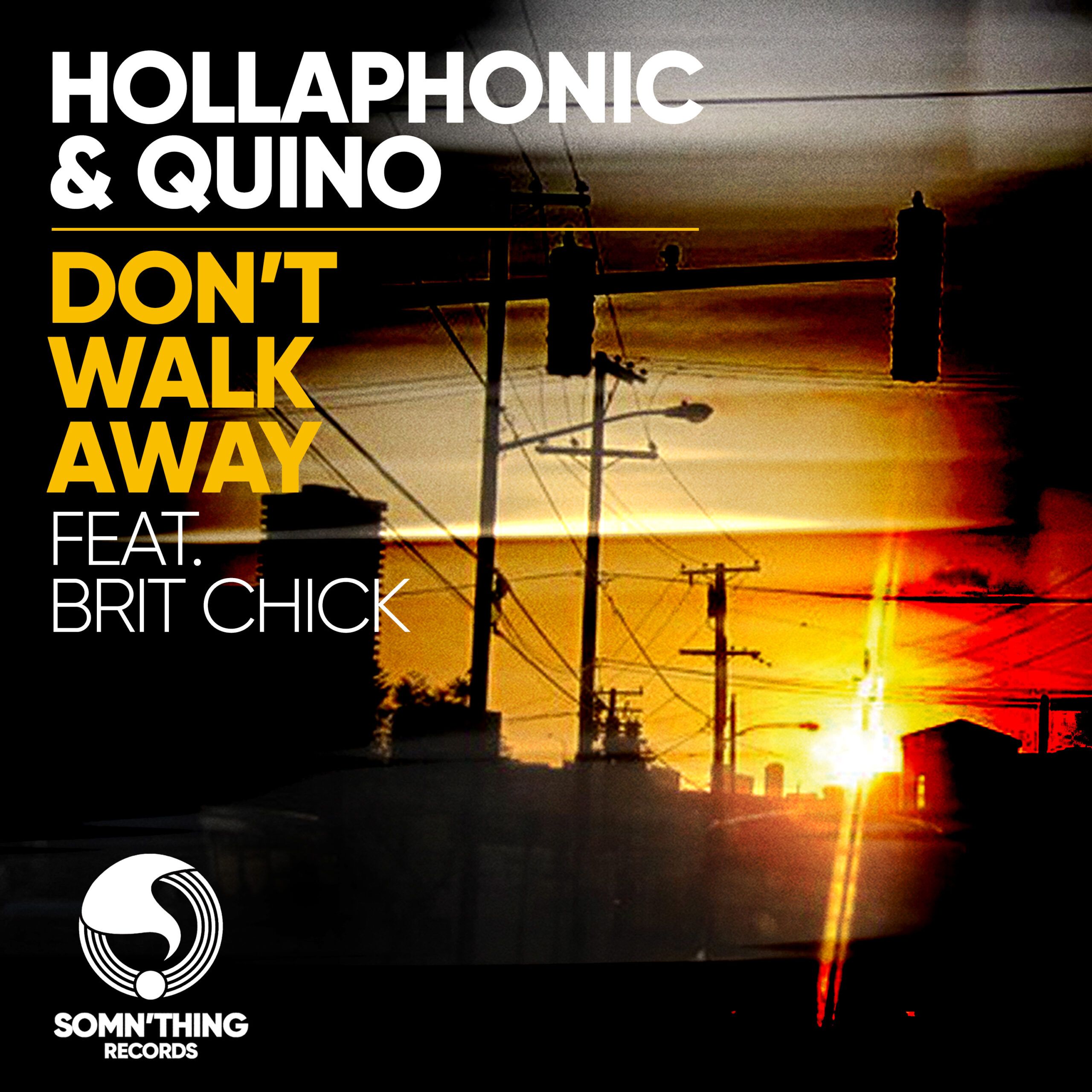 HOLLAPHONIC x QUINO - Don't Walk Away
There couldn't be better timing for this sunshine dance hit!
Award winning electronic duo Hollophonic team up with rising dutch dj/producer Quino to co-produce 'Don't Walk Away'. This new club smash features the talented Brit Chick who's sexy vocals hook you in with catchy M1 bass line and tight groove, all elevated with an uplifting piano to make a track that sounds equally as good on the dance floor as it does on the radio.
The track has been written by a talented group of songwriters; Aaron Camper, Daniel Jones, Justin Gilbert, Dontae Winslow, Jack King and Quino, who all had a hand in the music. The track came together as Justin Timberlake's Tennessee Kids recently passed through Dubai along with the superstar singer. Hollophionics previous single 'Dangerous' was all over the radio, featuring as track of the week on BBC R1 Xtra and receiving support from the likes of Dance Anthems also peaking at #3 on the Shazam Chart. The group aware of that success made sure to stop by the 'Holla Sonic' studios and this lead to a Grammy fueled recording session and ultimately the creation of 'Don't Walk Away'.
Hollaphonic are British born and raised. They took the early boat to Dubai almost 15 years ago now, way before the towering metropolis we now know had fully appeared. Since then they have been using this exciting new international hub to influence and develop their sound. Their spirit is firmly rooted in UK Garage but inspiration comes from a wide variety of dance music and this broad production style has seen them performing alongside the likes of Seal, Calvin Harris, Fat Boy Slim, Coldplay and Rudimental to name but a few. In 2013 they became the first electronic act to sign a major label deal in the Middle East, a major achievement which soon resulted in a No.1 debut album featuring three #1 singles.
FOLLOW HOLLAPHONIC:
http://www.hollasonic.com
https://www.facebook.com/Hollaphonic
FOLLOW QUINO:
http://quinomusic.nl/
https://www.facebook.com/QuinoMusicPage/
Follow Somn'thing Records:
https://www.facebook.com/somnthing
https://twitter.com/somnthing
https://soundcloud.com/somnthing