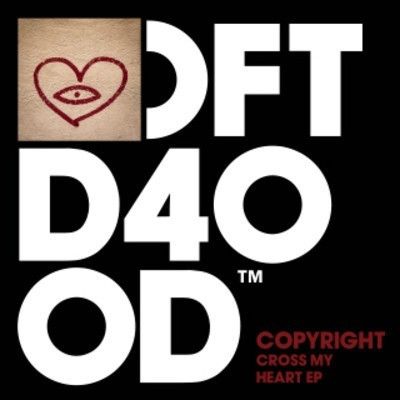 Copyright – Cross My Heart EP
Copyright make a powerful return to the studio with the flair and creativity that fuelled their career since first meeting two decades ago. Sam Holt and Gavin Mills seem to have an innate ability to inject soul into their productions which subsequently constantly radiate feel-good vibes, and this latest release is no exception.

Their latest contribution to Defected stays true to the duo's distinctive style. 'Sacrifice' boasts a retro sounding hook that pays great respect to Jody Findley's classically 90s-esque voice. Alternatively 'Cross My Heart' comes at a different angle – utilising Martha's vocals for a soulful and poignantly beautiful track that is representative of the pair's admirable knack for generating emotion within their work and one that these two veterans execute brilliantly.