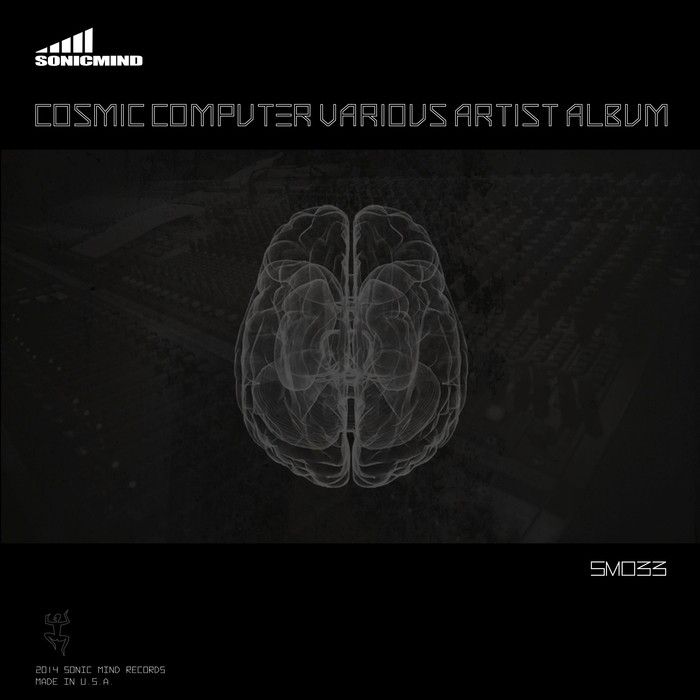 COSMIC COMPUTER
In celebration of their 20th anniversary Sonic Mind are set to release the 'Cosmic Computer' album this July, a compilation of unique and unreleased material from a range of artists, covering a selection of styles that have been a big influence on the label's boss and creative director, Donnell Knox (aka D-Knox) over the years.
From the crystalline euphoria of Alphacode's 'Dublin Nights' to the sultry, jazz tinged 'House Spirits' by Dan Curtin, the essence of Sonic Mind and its influences are deeply embedded within this release. The tough, infectious and breakbeat driven 'All Good' from Arch E Typ combines the soul of Detroit Techno with the production ethos of early 90's UK Hardcore producers and is sharply contrasted with the darkly soulful, vocal electronica of Mike Tate's 'Faded Blue'.
Belgian master of the sublimely groovy and jazzy techno sound, Fabrice Lig takes a seriously minimal and yet energetic turn here with 'Minetism' and Myles S. Clark (Myles Serge) offers the dreamy, technologically influenced melancholia of 'Nan'. Deeply introspective late night grooves. Rob Salazer's offering is all guns blazing Techno, eyes firmly set on the dancefloor but with enough melody and abstract rhythms to make it fit in firmly with the Sonic Mind concept.
Mario Czelny's 'In Deep We Go' is another vocal affair, more on a house tip but with plenty of Techno action behind the scenes and last but not least is the man himself, Donnell Knox with 'Body Intelligence' by D-Knox & Spiritman, a jacking, slamming and deep-as-they-come slice of Techno from the heart.
So, after twenty years of releasing, where does Sonic Mind go from here? You will definitely find some real clues as to where the future lies within this release.