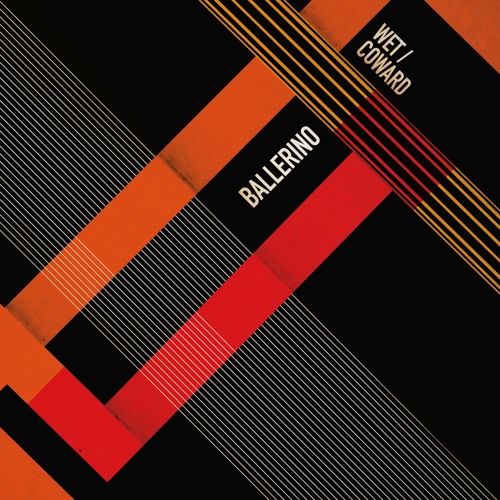 Ballerino - Coward
Eclectic London-based producer Ballerino is back after the success of previous B-side 'Love'/'Concentrate' with his new double single 'Wet'/'Coward'.
The release sees the Berlin-born act and founding member of South-London based squareglass - an ambitious artist collective with a focus on unconventional production techniques – continue to develop the hypnotic, art-house vibes for which he is becoming recognised.
In 'Wet'/'Coward', Robin Paul Braum delves into the elatable themes of desperate and embarrassing crushes, and the  concept of unwanted and illusional love at first sight, further demonstrating what The 405 described as the way he 'cleverly utilizes production as a way of story-telling.' The A-side also continues to exemplify Ballerino's trademark silky and tactile sound to form a world of light and ultra-transparent sonic silhouettes.
'Coward', on side B, is a further example of Ballerino's innovative approach to electronic music, paying a subtle homage to the 80s origins of house with an entrancing synth layer which ebbs and flows above a muffled looping bassline.
The double single is also joined by a bonus track; a mesmerizing remix of 'Wet', featuring punchy basslines and deep, dirty synths, from established producer Zulu (signed to BBC Radio 1 DJ Monki's label, Zoo Music), whose rework of former squareglass signee Junk Son's 'Eyes Shut' premiered on Clash earlier this year.
A testament to his fresh and pioneering style, Ballerino will celebrate the release of 'Wet'/'Coward' – available both digitally and on limited edition vinyl – with a special launch show at Dalston Superstore on October 14th. This, the venue's first-ever live gig, follows Out Magazine's support of 'Love'/'Concentrate' and marks a seminal endorsement from one of London's most important gay night institutions, playing host to the live recreation of his electronic art in the superbly suited surroundings of the laser hole.
An artist whose labelmates Bunki and Semi Precious have seen support from the likes of DIY, i-D, Notion and The Guardian, Ballerino's 'Wet'/'Coward' represents the latest exciting output from the squareglass collective: one which will surely continue to establish their reputation as one of the capital's most interesting imprints.