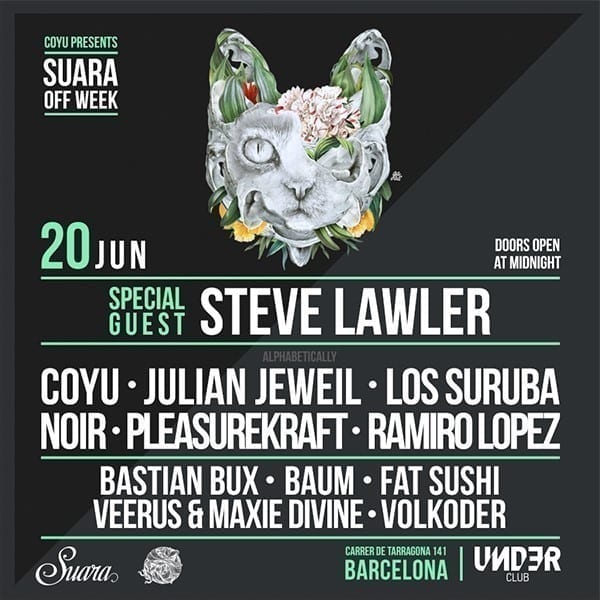 Coyu presents: Suara 'Off-Week' Party
On Saturday June 20th, Coyu and his illustrious imprint Suara will be hosting a very special party to take place during 'Off-Week' at the revered Under Club in Barcelona, Spain.
The event boasts an impressive line-up, revealing that none other than the legendary world-renowned British DJ/producer Steve Lawler will feature as the 'special guest' to play alongside Coyu and the likes of; Julian Jeweil, Los Suruba, Noir, Pleasurekraft, Ramiro Lopez, Bastian Bux, Baum, Fat Sushi, Veerus + Maxie Devine and Volkoder.
12 artists, 2 rooms, an incredible sound-system… the purrrfect party night where also an important % of the proceeds will go to the Suara Foundation.