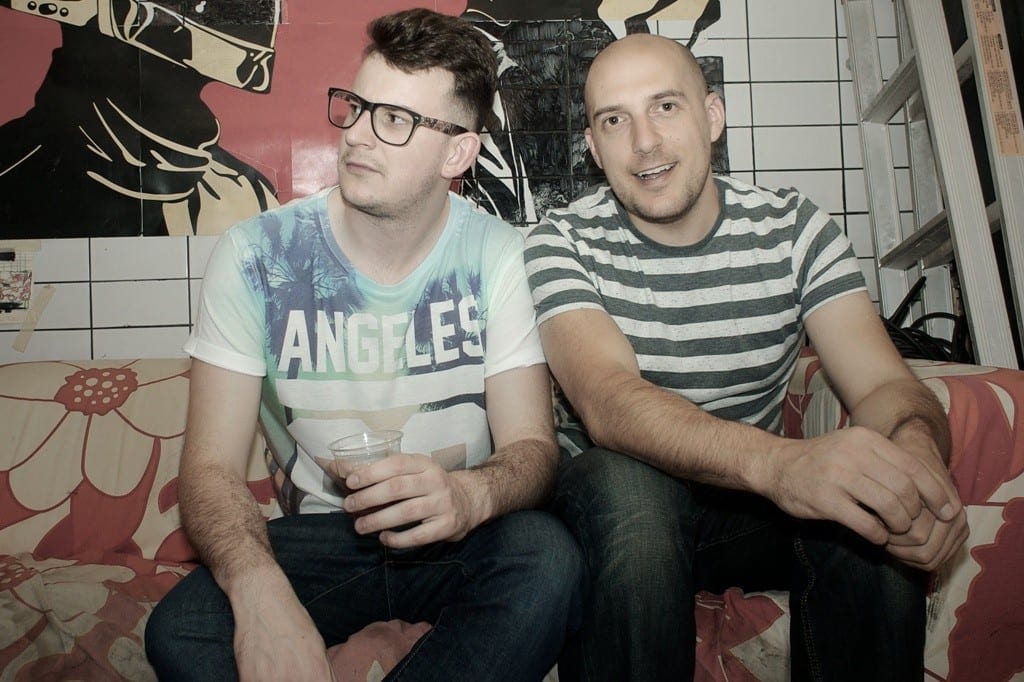 A trip down memory lane with The Squatters
With their remix of Arcane Youth's 'Memories' currently doing damage on the dancefloor, we felt it was time to find out just what the colourful past of The Squatters was really like. If you want to know how Alex ended up on a fire escape in his pants or why Oli's Tinder game has been sabotaged – read on because we're taking a trip down memory lane with The Squatters…
Earliest memory?
Oli: When I was 4 years old riding a police trike down a hill and using a static bench to stop. Didn't even hurt, got scars to prove it.
Alex: Losing my mum in a clothes shop from hiding in-between the clothes, despite being told not to keep hiding. I remember running around the store shouting Mummy really loud and couldn't find her anywhere…. found her in the end though. I was 4 years old.
Favourite memory?
Oli: The time we were in South Korea and we dropped "Monster" one of our tracks to 30,000 people who tried to sing along in Korean
Alex: The moment Oli and I got the first track we ever made together signed, "Bring Back The Duck". This was the creation of The Squatters and we're still here today!
Haziest memory?
Oli: So hazy I can't remember!
Alex: Waking up on a fire escape after playing a gig in Birmingham. I was sleep walking and when I woke up properly walked back to the room in my pants! Scary as hell!
Funniest memory ?
Oli: When I made a re-edit of our track with 30 seconds of Saturday Night At The Movies in the breakdown and got Alex at a gig big time!
Alex: I have to agree with Oli on this one. It was hilarious looking back but I didn't know what was going on at the time haha.
Cringiest memory?
Oli: When I thought Herve & Sinden were the Scratch Perverts in the green room at a gig.. D'oh.
Alex: On tour with Kissy Sell Out a few years ago. I was so excited I took all my clothes off and climbed to the highest stack of speakers wearing nothing but union jack pants and a top hat. This was also the same time frame when I bleached my hair and looked like Rideon from Xfactor.
Naughtiest memory?
Oli: Getting jiggy with a nun in south France dressed as Elvis who I met on Tinder, then we ate a whole pack of crisps. (jokes)
Alex: Going through Oli's Tinder and liking EVERYONE… Hopefully he got some matches!
Arcane Youth – Memories (The Squatters Remix) is available now