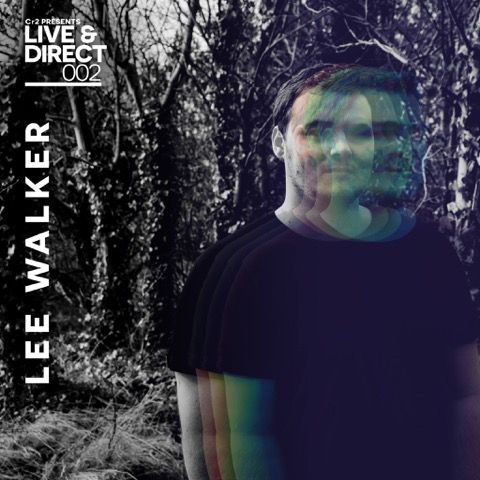 Lee Walker - Cr2 Records presents: Live & Direct 002
Lee Walker mixes the next Live and Direct compilation & premier's 1st single.
After a fantastic and well received re-launch late in 2016, Cr2's newly revitalised Live & Direct mix series is back with a second sizzling instalment. Compiling and controlling this edition is Lee Walker, another exciting electronic talent who is very much driving the scene forward and has been for the last ten years. He has released on heritage labels such as Hotflush, Defected and Nervus, has had big hits with some of his essential edits and now gets support from the likes of Loco Dice and Seth Troxler, as well as headlining gigs everywhere from Creamfields to Space Ibiza to Studio 338.
Cr2 Live & Direct Presents: Lee Walker includes four brand new and exclusive cuts from Lee himself, and they will all be put out as singles. The first package of these is due out on April 7th and features tracks; 'Tim Bongconga' and 'Ambiguity'.
Listen to the premier here – https://soundcloud.com/leewalkermusic1/sets/lee-walker-ambiguitytim-bong…
The former is a hypnotic tribal house cut with layered up drums and bass, slinky hi hats and an infectious groove all getting right under your skin. Clever fills and filters and whirring synths bring yet more energy and mean this one is sure to stand out in sets for months to come. The second track, 'Ambiguity', is deeper and takes its cues from classic New York garage house. It has rubbery kicks, a highly coiled groove and nice dry hits all encouraging you to cut shapes.
The mix itself will be roughly split into four sections of four tracks to represent the different sounds Lee is known for. There will be a dubby section that harks back to his years as a resident with music from artists like Seb Zito, East End Dubs and Itamar Sagi, then the second section is an homage to his upstairs days at the infamous *riffraff club night in Middlesbrough where he played laid back house and more chord and melody driven things from artists like Alex Agore, Moodymanc and Deep Hope.
The third section will be a more classic tech house era when Lee first started playing later slots at Solar Knights with a bit of Balearic percussion, some summer vibes and a banger or two, then the fourth section will consist of the heavier techno music he was playing once he started getting peak time slots and breaking through, with music from people like Alan Fitzpatrick, Maetrik and so on.
As such, excitement is very much building of the arrival of the compilation, but before then these first new singles will keep fans of Lee Walker, Cr2 and quality house music more than excited.
Listen Here – https://soundcloud.com/leewalkermusic1/sets/lee-walker-ambiguitytim-bong…
Pre-order here – http://hyperurl.co/ldwalker1bp
https://www.facebook.com/LeeWalkerMusic
https://www.facebook.com/cr2records