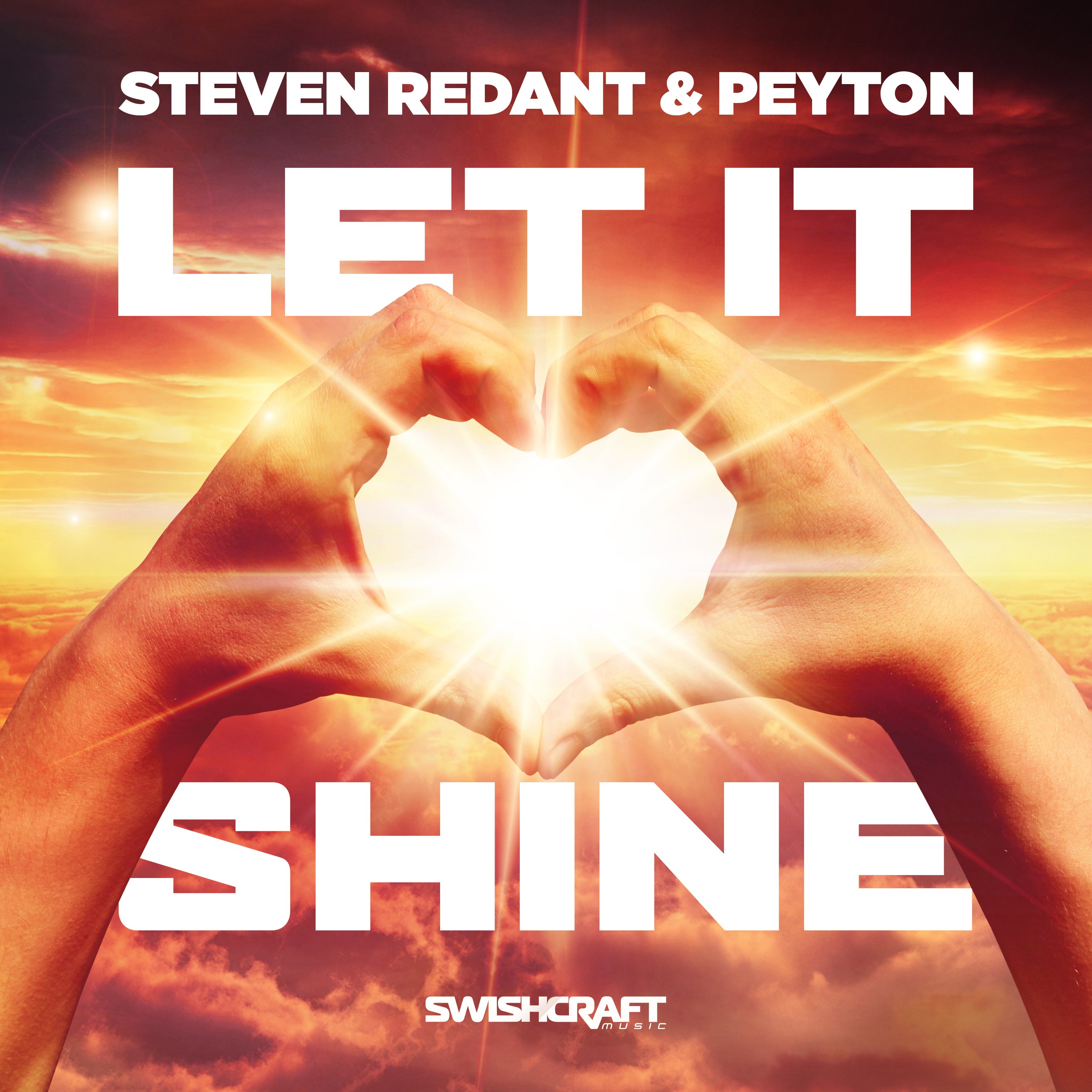 Steven Redant & Peyton - Let It Shine
Steven Redant and Peyton turn up the heat with their new house record.
Combining two of the most established and hard-working dance artists around was only ever going to have one outcome. Steven Redant and Peyton'sfriendship gleams as bright as their passion for music, and has done for the last few decades. Their eccentric and varied plethora of cultural and musical backgrounds have had a huge impact on this highly anticipated release, which signifies and stands for a lot more than just a record. Already receiving heavy support from Phil Marriott at Gaydio, Tom Stephan & Abel Aguilera of Rosable, Australia's Joy FM and Danny Verde, not to mention the unbelievable reaction it got at the Sydney's recent Gay and Lesbian Mardi Gras event, the hype is certainly building up around this one, it will be shining out in no time.
Peyton returns to music after his controversial exit from 'The X Factor' with all guns blazing. Regardless of his TV appearances and media attention, he was already renowned for his soulful and unique vocals. His energetic story-telling performances offer more than just a vocal hook, they encapsulate audiences in an invigorating and dramatic aura. Although Peyton has been associated with Hed Kandi Records, Frankie Knuckles and of course The X-Factor, his flawless vocal performance on 'Let It Shine' demonstrates why he has still only scratched the surface when it comes to conquering the world of music. He added:
"Steven had mentioned collaborating on something before, but we never quite managed to get it together until now. I've been slowly pulling away from dance music, but when he sent me the idea of what he'd been working on and suggested I write something with a gospel feel to go with those African tribal beats, I was immediately on board. I felt inspired to write something that would remind us all that it really is going to be okay! Everyone is terrified right now because it feels like the darkness is winning, but we need to remind ourselves daily that darkness is nothing more than the absence of light! So, when we let our lights shine brightly, there can be no more darkness."
Completing a residency at Privilege, as well as playing Miami's Winter Music Conference and Barcelona's Circuit Festival are becoming regular habits forSteven Redant. The Spanish-based DJ and producer is used to creating big room house records, and has absolutely no issue keeping dancefloors pumping from the word 'go.' In the past, he's remixed for the likes of Rihanna, Lady Gaga, George Michael and more recently, Ariana Grande. However, it's his signature chunky tribal sound that has covered 'Let It Shine' in originality and colour. Regarding the track, Steven said:
"The idea behind the track is mostly to share the positive outlook both Peyton and I have on life and love. We've been friends for a very long time, from when animals could still speak, but we never got around to doing something together. When I found the tribal beats and mixed them with the African chant I could immediately hear Peyton's gospel voice over it. I sent him a snippet over and he was immediately on board. He liked the idea of uniting the African roots and gospel in one song. He then came up with the perfect lyrics."
Driven by a mammoth a bassline and rolling, groovy backbeats, 'Let It Shine' is one of the most unusually addictive tracks you will hear in 2017. The bouncy African drums and Peyton's raspy soulful voice go hand-in-hand, as the energy does not let off from start to finish. Brimming with carefully crafted and intricately produced percussive melodies, you'll soon picture yourself on the golden-sanded beaches of the white isle with this one. Breaking genre boundaries with its nostalgic classic Ibiza house sounds and futuristic dance tones, 'Let It Shine' is the must have summer record of the year.
Steven Redant
https://www.facebook.com/djstevenredant/
https://twitter.com/stevenredant
https://www.instagram.com/stevenredant/
https://www.beatport.com/artist/steven-redant/115794
https://www.traxsource.com/artist/37170/steven-redant

Peyton
http://peytonmusic.com/
https://www.facebook.com/PeytonMusic
https://twitter.com/peytonsmusic
https://www.instagram.com/peytonsmusic/
https://soundcloud.com/cdpeyton
https://www.youtube.com/user/peytonlive
https://itunes.apple.com/us/artist/peyton/id2777312