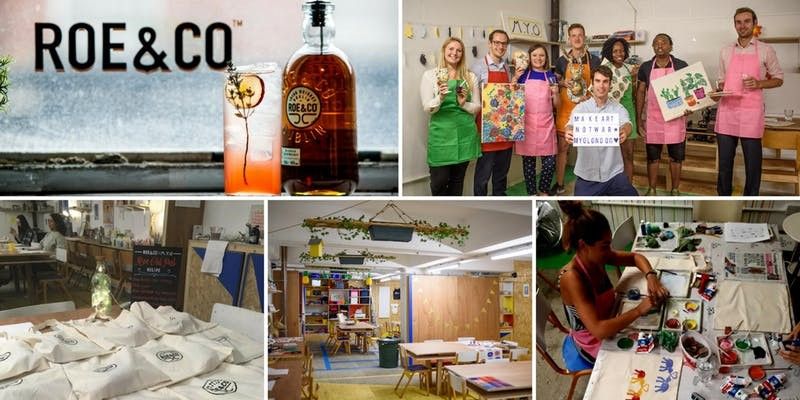 CRAFTS AND COCKTAILS WITH ROE & CO IRISH WHISKEY
Roe & Co Irish Whiskey have teamed with craft extraordinaires, Make Your Own (M.Y.O), to offer you the chance to come down to round off the St. Patrick's Day celebrations with an evening of whiskey, crafts and laughs!
The upcoming workshop will take place at 7pm on Tuesday 19th March at M.Y.O's Peckham Levels studios. The creative sessions will focus on reimagining the old to create the new, with a nod to the brand's Irish roots and heritage.
M.Y.O share Roe & Co's passion for reinvention, and the event will be a chance to learn the fascinating art of lino printing. From cutting the printing plate into lino, to inking the material with your own design, you'll be invited to get creative, with the result being your very own Roe & Co inspired tote bag.
To top the session off, each guest will be treated to a Roe & Co cocktail and some fascinating Irish whiskey facts!
Places are limited, so make sure to secure your tickets to what is sure to be a great evening!
And if you can't make that date, keep your eyes peeled on M.Y.O's Eventbrite page for another Roe & Co x M.Y.O session in April!