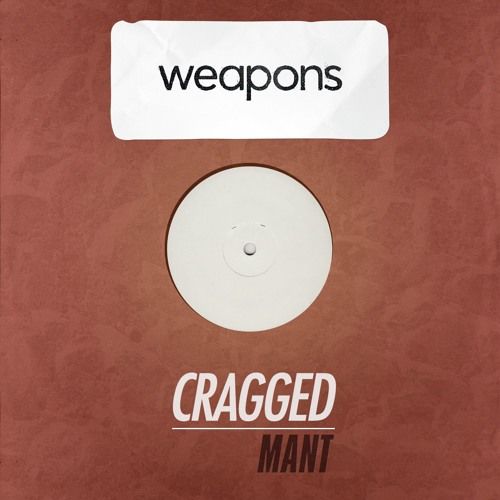 MANT - Cragged
London-based House & Techno duo MANT share their latest single, 'Cragged', via Weapons. Driven by a weighty bassline and chopped percussion; 'Cragged' is a chunky tech-house offering doused with acidic tinges.

Bringing an eclectic range of influences to the table, MANT have moulded these into their own unique sonic signature. Their inimitable brand of club music has seen worldwide support for 'Cragged' from tastemakers including Marco Carola, Tiga, De La Swing, Solardo, Steve Lawler, Raumakustik, Popof and Elliott Adamson. Not just prolific producers, MANT were singled out in Data Transmission's Top 20 Best Festival DJ Sets; a testament to their prowess as selectors.

Both established and emerging artists alike are putting their 'secret weapons' in the safe hands of this new label, where every tracks journey starts in the club. Through the release of the most exciting and cutting edge electronic music, Weapons will appropriate the language of war and use it to spread love, not hate.
'Cragged' is OUT NOW.