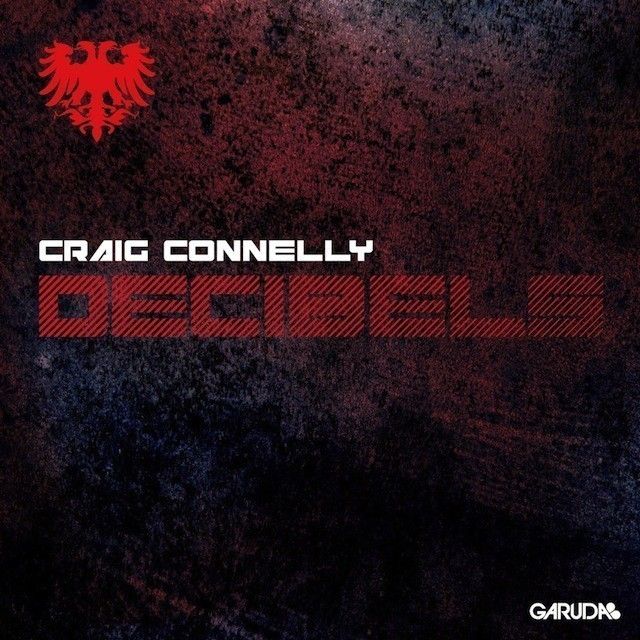 Craig Connelly – Decibels
Craig Connelly, chart-topping producer and head of A&R at Gareth Emery's label Garuda Music, has brought power and intensity to his new track 'Decibels.' The perfect ratio of gain and attenuation, 'Decibels' is out now on Beatport and on all other portals February 3rd, and has already received radio support from Gareth Emery, Armin van Buuren, W&W, Andrew Rayel, Lange and more.
'Decibels' is an electrifying track, balancing its crunchy basslines and big room synths with delicate piano melodies and an enchanting string breakdown. Its harmonious combination is one that will leave both euphoric and harder progressive house lovers alike with their hands in the air.
2013 was an incredibly successful year for Connelly. His June production 'Black Hole' featuring Christina Novelli became one of the top Trance tracks of the year after hitting the No. 1 spot on Beatport's Trance chart and racking up half a million views on its official music video. Dance music fanatic's love for 'Black Hole' was confirmed when it took the No. 4 spot on Armin van Buuren's ASOT Tune of the Year poll as voted for by fans. His following release, 'Midnight Circus' with Shaun Gregory, also rose to the Beatport charts and became the tenth of his productions to hit Top 10, along with his additional two No. 1's to date. Connelly ended the year with a six date tour in the UK and other performances around the world including Ibiza, Argentina and Kenya.
Now setting the tone for 2014 with 'Decibels,' Connelly is sure to have another year full of Progressive and Trance hits that will span across the globe.
Catch Craig Connelly on January 25 in Holland supporting Paul van Dyk at Trance Nation and keep an eye out on his facebook page at facebook.com/craigconnellymusic for more tour dates and info!
CONNECT WITH CRAIG CONNELLY
Website: www.craigconnelly.net
Facebook: www.facebook.com/craigconnellymusic
Twitter: @craig_connelly
Soundcloud: www.soundcloud.com/craigconnelly
CONNECT WITH GARUDA MUSIC
Website: www.garuda.nu
Twitter: @GarudaHQ
Facebook: www.facebook.com/garudamusic