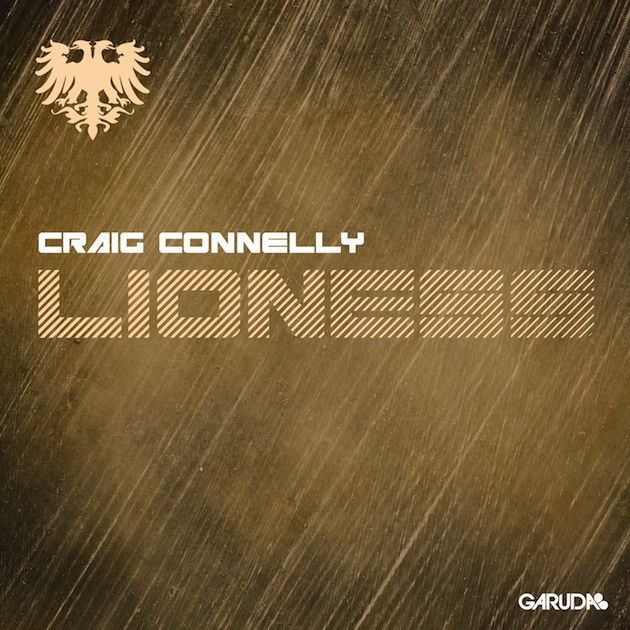 Craig Connelly – Lioness
One of Trance's most exciting producers at the moment is Garuda Music's own head of A&R, Craig Connelly. Back with his second release of the year, Craig draws inspiration from his biggest supporter and other half for a euphoric tribute titled 'Lioness.' Out on April 7 and already seeing support from Gareth Emery and Armin van Buuren, 'Lioness' is sure to take its place as the leader of the pride in this year's Garuda releases.
The follow up to his Beatport chart-topping January release 'Decibels,' 'Lioness' is a beast of a track complete with ferocious synths, sparkling melodies and a stunning progressive string build-up fit for a queen. From start to finish Connelly displays his true talent and ear for music with the seamless progression between the darker and lighter sides of Trance, all while maintaining the big sound fans have come to love from Garuda.
Stay tuned for the upcoming Orjan Nilsen remix of 'Lioness,' and make sure to catch Craig Connelly at his upcoming performances at Global Gathering in the UK and Holland's FSOE Vs Subculture event by following his tour dates on his Facebook at facebook.com/craigconnellymusic.
CONNECT WITH CRAIG CONNELLY
Website: www.craigconnelly.net
Facebook: www.facebook.com/craigconnellymusic
Twitter: @craig_connelly
Soundcloud: www.soundcloud.com/craigconnelly
CONNECT WITH GARUDA MUSIC
Website: www.garuda.nu
Twitter: @GarudaHQ
Facebook: www.facebook.com/garudamusic