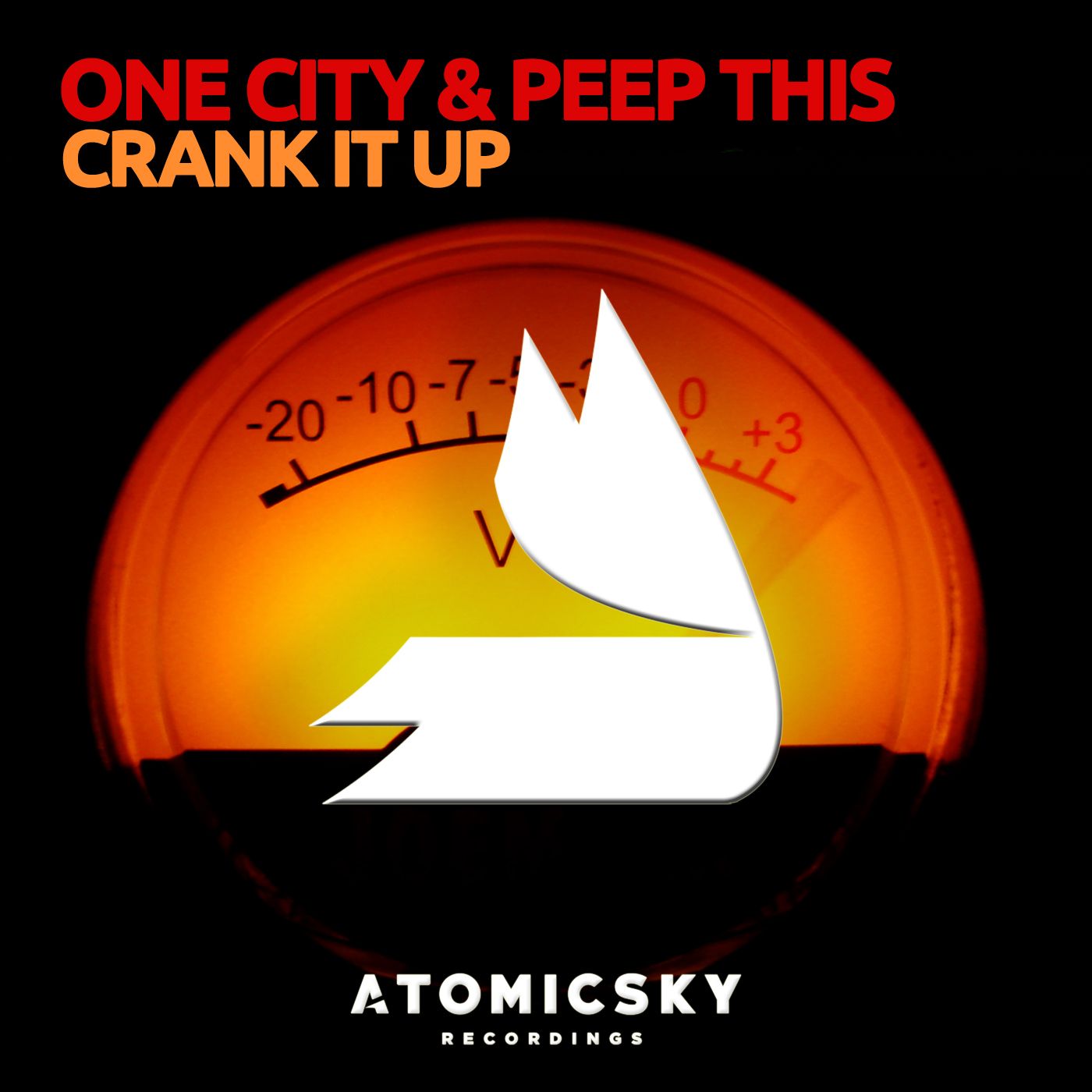 ONE CITY & Peep This - Crank It Up
Canadian hotshots ONE CITY have been causing huge noises in their home country thanks to their unique and perfectly crafted Progressive House and EDM thrillers. Since exploding onto the scene, they have become one of Canada's hottest exports and are behind records such as 'I Wish' and 'Your Silence', which was released on heavyweight producer Adam K's Hotbox Digital imprint and remixed by the label boss himself – milestone achievements for any calibre of artist.
Collaborating with ONE CITY is Peep This, another Canadian duo who have been making strong waves within the scene. With a record collection consisting of weapons like 'Thunderclap', 'Can You Feel Dat', 'Bad Mon' and 'Never Knew You', it's no wonder A-List stars including Afrojack, Steve Aoki, Deorro, MAKJ, TJR, VINAI, Will Spark and DJ BL3ND have been championing their work.
Their time in the studio together has resulted in 'Crank It Up', a Big Room EDM bomb that is sure to have an impact and send dance-floors and festivals into chaos. Filled with euphoric synths, heavy bass-lines and driving beats, 'Crank It Up' is a must for any peak time set and DJ's record collection.
AtomicSky Recordings jumped at the chance to sign 'Crank It Up' and add it to their ever-growing release catalogue, which will see ONE CITY and Peep This join the label's rapidly developing roster that includes the likes of: Adventus, Stephan Jordan, JakkCity, Elio & Sylvester, Cain Pridmore, D.Polo, Wanzama and Danny Q Parker. 'Crack It Up' has hit the shelves on the 24th of May, exclusively on Beatport and will see ONE CITY and Peep This' rise to stardom continue at a fast pace.
Available on Beatport
http://pro.beatport.com/release/crank-it-up/1753025
ONE CITY Online
https://www.facebook.com/onecityofficial
https://twitter.com/weareonecity
https://soundcloud.com/weareonecity
Peep This Online
https://www.facebook.com/peepthisofficial
https://twitter.com/justpeepthis
https://soundcloud.com/peepthispdm
AtomicSky Recordings Online
http://atomicskyrecordings.com
https://www.facebook.com/atomicskyrecordings
https://twitter.com/AtomicskyR
https://soundcloud.com/atomicsky-recordings
https://www.instagram.com/atomicskyrecordings