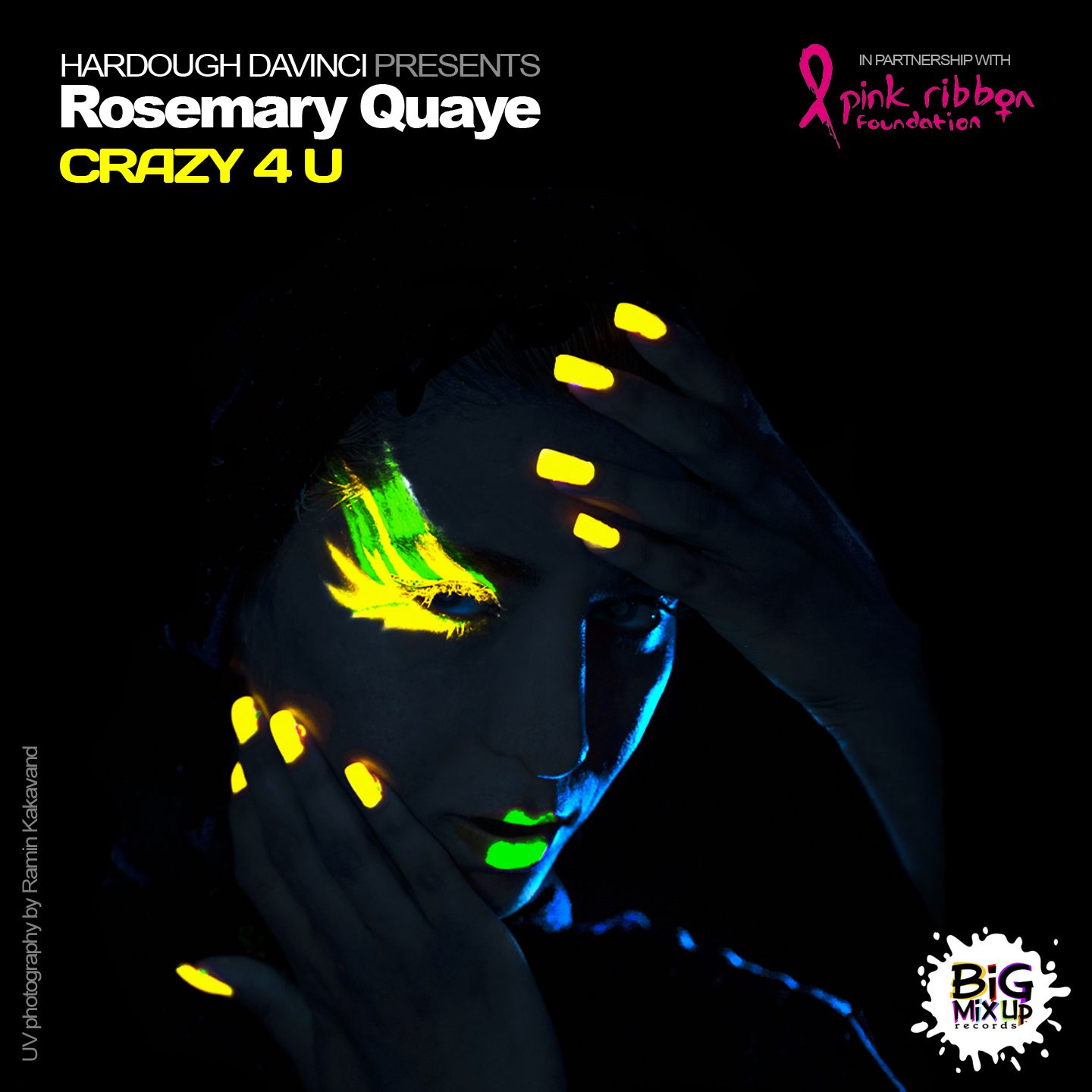 Hardough Davinci pres. Rosemary Quaye - Crazy 4 U
Following up on her debut hit single 'Take Me To The Love', Rosemary Quaye is back on Big Mix Up Records with the infecteously funky 'Crazy 4 U'. At the time of writing Rosemary is sitting at #7 in the Music Week club charts thanks to the huge DJ support the release has been gaining.
'Crazy 4 U' is a funky, bouncey, dancefloor filling House track graced by Rosemary's incredible saxophone playing style. After publicly announcing her own personal fight with breast cancer, Rosemary has commendably taken it upon herself to fly the flag and raise awareness for early screening. Big Mix Up Records are proud to be in partnership with the Pink Ribbon Foundation on this release.
Download the promo from TRAXSOURCE
General release date is the 21st Decemeber 2018

www.bigmixuprecords.com
www.facebook.com/bigmixuprecords