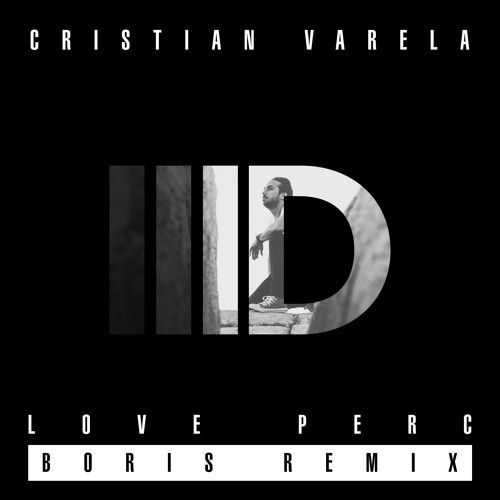 Cristian Varela - Cristian Varela – Love Perc
Spanish techno king pin Cristian Varela is to release a third studio album 'Max & Max' on October 26th, but ahead of that he treats us to a new single from it.
The album from the Madrid producer comprises 15 new and exciting compositions that will be released through Carl Cox's legendary Intec label. It is sure to be another fine statement but first comes 'Love Perc,' a new single with a great remix by New York's DJ Boris. The single will go on sale worldwide on Monday, August 3 through major digital platforms online.
'Love Perc' in original form is a nerve jangling bit of bouncy main room techno. It is dripping with cosmic synth lines and surges with intergalactic energy as big rubber kicks drive things along. Vocal cries add intensity to the already seductive groove and the pressure is never released.
The internationally acclaimed DJ Boris, who relases on labels like Tronic and Phobiq, then remixes His version is a deeper, more heads down affair. It has a distant siren like synth in the distance and plenty of bass heavy, richly defined drums rolling in infectious cycles. It is a pumping, New York classic that is sure to keep people dancing around the world and closes out an essential package ahead of a hotly anticipated album from Varela.
The full album will be available from next October 26th. Meanwhile we can enjoy this first single, and a second called "Great" that will be released on September 14th and includes a remix from Jon Rundell. Cristian has launched a special, online, VIP Club. Fans can sign up here for more info on the album and Cristian as an artist here they can buy the album before anyone else and win tickets, meet & greets and other exclusive give aways.