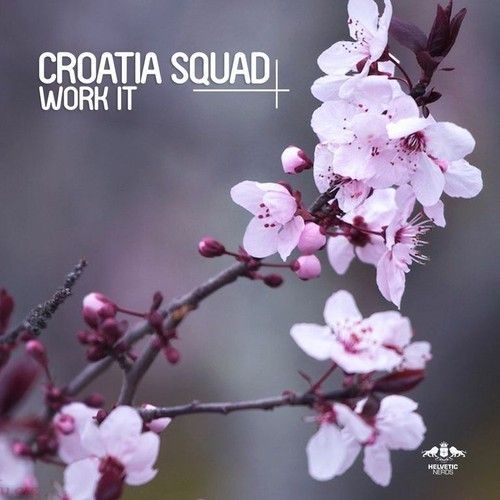 Croatia Squad – Work It
Hot Indie Dance producer Croatia Squad continues to deliver infectious club grooves with the new EP 'Work It', out on Enormous Tunes on the 16th of June 2014. Famed for his crowd pleasing production skills, the Swiss native has quickly gained recognition for his knack of combining fresh hip hop flavours and deep basslines; and 'Work It' is no exception.
The 3 track EP is appropriately named, for its title number 'Work It' is an instant floor-filler with heaps of attitude. A catchy, nu-disco beat is laced with Croatia Squad's signature use of upfront, G-House inspired vocals that build up to a funky drop that will certainly get your head bopping. 'Get You Off' rounds off the EP by incorporating simple guitar work with a deeper, punchy electronic bass. A remix of this track also features, with Mark Lower offering a sophisticated edit that integrates delicate string melodies for an altogether more chilled vibe.
Keep an eye out for an extra track named 'What Can U Do', set for release through iTunes on 30th June. Utilising some incredible samples, the track features notable hints of Eminem's 'Lose Yourself' and will certainly uphold the party vibe.
A forward thinking EP, 'Work It' perfectly represents the promising producer's dynamic sound on his upward rise to fame. Following the 2013 release of 'The Conductor' EP, Croatia squad has garnered support from legendary music figures including Pete Tong and Fedde Le Grand. With the 2014 release on Enormous Tunes, the label's promising roster is a sign of things to come as Croatia Squad maintains a firm presence within the Indie Dance scene.