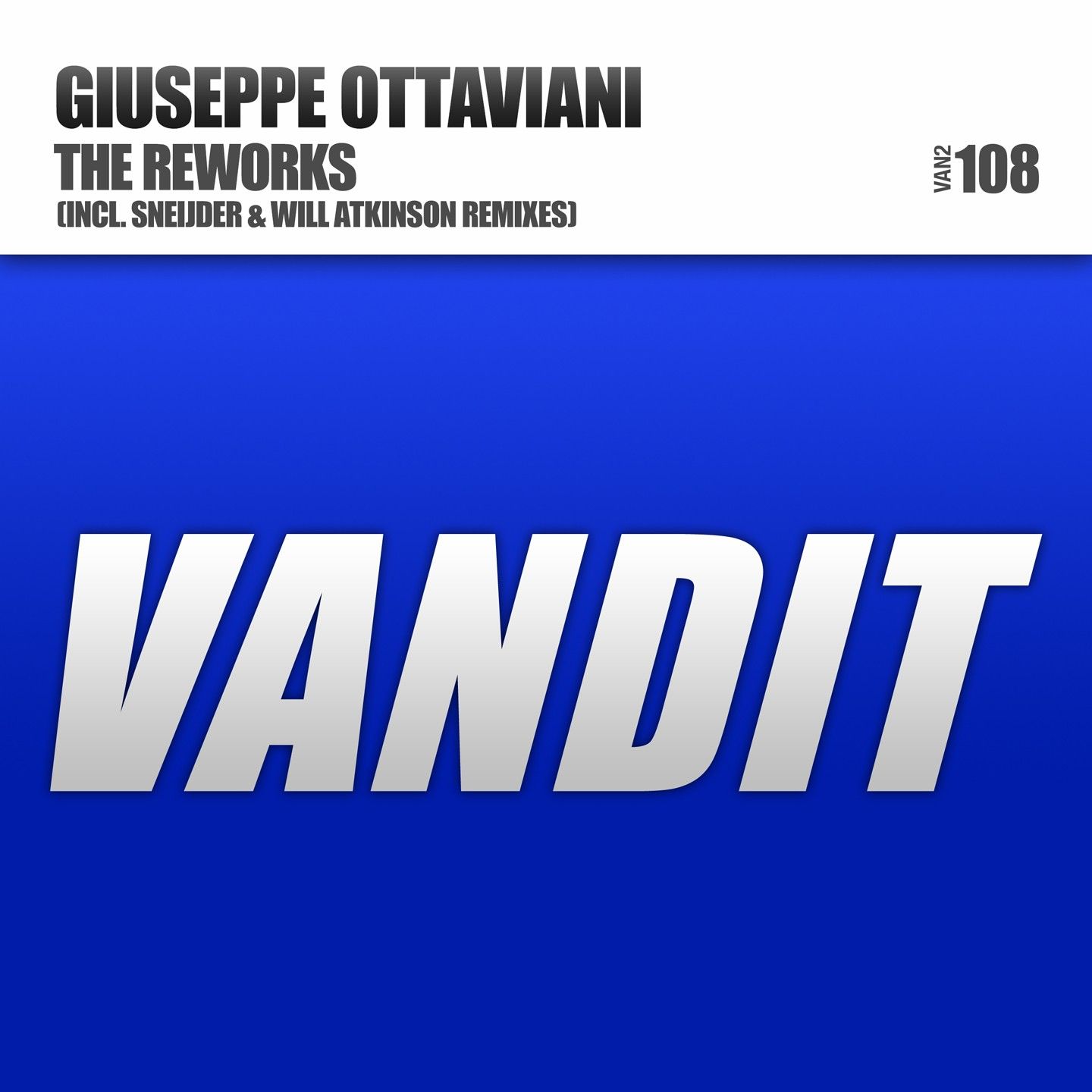 Giuseppe Ottaviani – The Reworks
How to ensure full justice is served on a pair of club anthems past masters? Pretty straightforward really! Engage the services of two of the British Isles' hottest, sharpest, most talked about remixers', pass them the studio stem 'keys', stand (well) back and let them do what they were put on this Earth to do!
For the first release in what promises be an exceptionally busy June for the label, that's precisely what Berlin's finest music merchants have done. They've tasked the highly assured remix heads & hands of Sneijder and Will Atkinson to two of Italian maestro Giuseppe Ottaviani's 2006 VANDIT oeuvre. The result: two endorphin chasing rebuilds that are going to have you feet, hands and all other extremities in motion all summer long!
First to the remix forge is one of the leaders of Ireland trance nu-skool, Sneijder – a man who knows a thing or eight about the art of a stellar remix. Dynamically threading together toughened drums, crisp, hi-hat-propelled percussion loops and reverb-heavy bass, he gets the wheels turning on his remix of Giuseppe Ottaviani/Marc van Linden collab 'Until Monday'. Letting the acidics twist and curl, he brings in the plucked string riff and haunting drift of the pads, building them up into to a vertigo inducing crescendo.
Not about to be outdone Will Atkinson is at it just as quick to it with his remake of 'Through Your Eyes'. With euphoria writ large end-to-end, he uses bulldozing beats & LFO, atmospherically bleepy sub-melodies, and relentless frontend arrangement & energy to set the remix up. Through a sonic updraft of neuron homing notes, floor-quenching FX, stunning EQ and a dizzying, peak-of-the-drop 303 injection, he engineers full and complete trance combustion!
Music for those that desire, nay DEMAND their trance uplifting-and-nothing-but, this pair are setting June's floors a precedent that's going to be hard to beat!