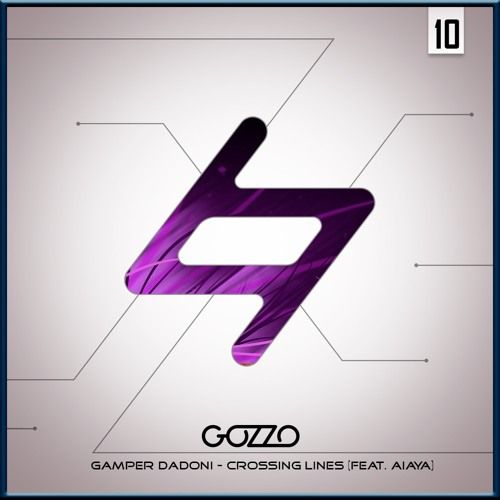 Gamper Dadoni Ft. Aiaya - Crossing Lines (Gozzo Remix)
As part of his remix series (no.10), Gozzo has released his take on Gamper Dadoni and Aiaya's 'Crossing Lines', which take a fresh approach on EDM music in the form of a Future Bass vibe. The track begins with an elegant melody layered over soft drums and smooth vocals, which have been provided by Aiaya, which builds up to a huge sawtooth bassline and roaring synths. Merge this with the heavy kicks and snares and you are left with a huge energetic anthem that will send dancefloors into chaos – a perfect festival banger and a must have for any DJ's record collection.
Since his emergence onto the Dance music scene, Gozzo has landed a spot as one of the most promising and exciting new artists on the clubbing circuit, despite only being a member of the Electronic music community for a short space of time. With releases on imprints such as Audiophile Records, on which he remixed E.K.O and Maya Maman's hit collaboration 'Something About You', the Economist graduate has already managed to hit the Hypeddit Top 100 charts – no.4 on the Dubstep chart and no. 52 on the Deep House chart. However big in the game you are, these are fantastic results for any producer.
Download Now
https://hypeddit.com/track/sc/3zl0ij
Vote for Gozzo's Remix now
Gozzo Online
http://www.gozzomusic.com
https://www.facebook.com/gozzoofficialartist
https://twitter.com/GozzoOfficial
https://soundcloud.com/gozzoofficial