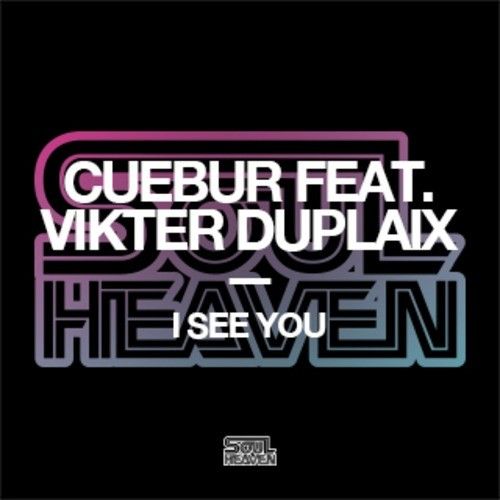 Cuebur feat. Vikter Duplaix – I See You
Moving dance floors since the age of fifteen, South African producer and DJ Cuebur here teams up with velvet-voiced singer Vikter Duplaix to bring you 'I See You' on Soul Heaven.

Without a doubt the tour de force in 'I See You' are the silky Casanova vocals by Duplaix, which make slow nods to the bedroom and 90's RnB. The original mix explores the tender side of house music, effortlessly interweaving pillowy 808 toms with dim lit synth stabs, while the energetic remix by Andre Lodemann displays the producer's abilities to create dazzling dance floor music. Together the two versions are sure to shift the spotlight towards Cuebur and the South African house movement within the international dance music scene.