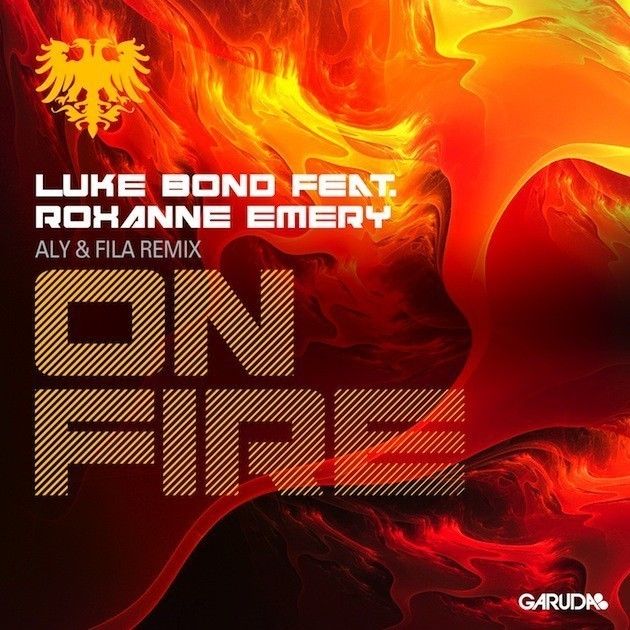 Aly & Fila Take Luke Bond ft Roxanne Emery – On Fire
Egyptian trance masters Aly & Fila have put their signature uplifting spin on Luke Bond's January hit, 'On Fire.' Bumping Roxanne Emery's yearning vocals and Luke's progressive beats up to a faster BPM and adding a rush of soaring trance riffs and happy melodies, Aly & Fila have enhanced an already emotionally-charged song to max power.
Debuted at ASOT650 Utrecht during Aly & Fila's back-to-back set with John O'Callaghan, voted "Future Favorite" on A State Of Trance #653 and since added to Sirius XM's rotation, the remix instantly earned the rave reviews of fans around the world with its dancefloor-worthy and sing-a-long vibes. Out April 12 on Garuda Music, 'On Fire' is a striking addition to your playlist at home and behind the booth.
CONNECT WITH LUKE BOND:
Facebook: www.facebook.com/itslukebond
Twitter: www.twitter.com/itslukebond
Soundcloud: www.soundcloud.com/lukebond
YouTube: www.youtube.com/lukebondtube
CONNECT WITH ROXANNE EMERY:
Facebook: www.facebook.com/RoxanneEmeryMusic
Twitter: www.twitter.com/Roxanne_Emery
YouTube: www.youtube.com/RoxanneVideos
CONNECT WITH GARUDA MUSIC
Website: www.garuda.nu
Twitter: @GarudaHQ
Facebook: facebook.com/garudamusic