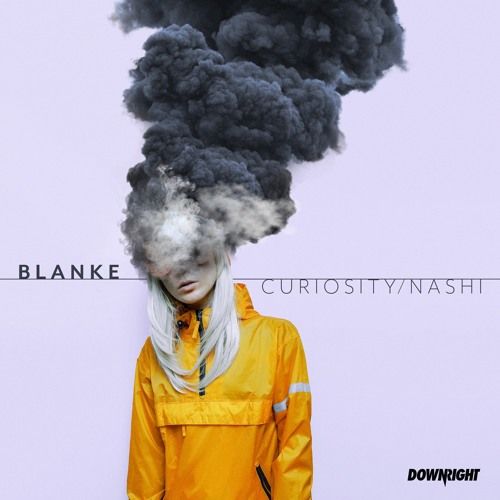 Blanke - Curiosity EP
Increasingly tipped as one of bass music's freshest talents, Australian-born DJ/producer Blanke is showcasing a unique sound which is taking the scene by storm. Inspired by heavy metal and rock music during his early years, Blanke began to dabble in the darker side of electronic music production before swiftly securing a string of SoundCloud hits and amassing a steadily growing fanbase from all around the globe.
Regularly performing alongside industry heavyweights such as Zomboy, Yellow Claw, JAUZ, Slushii and Kill The Noise, it's Blanke's innovative compositions and boundary-pushing production skill which gives him a solid edge over the competition.
Now, Blanke unites two of his very best bass creations for his brand new Curiosity EP. Forthcoming on Downright – a label known for showcasing some of the very best in underground electro – Blanke's Curiosity EP enters the realm of the unknown; combining his trademark rolling basslines and sinister undertones with a unique experimental edge.
Existing on the darker edge of the music spectrum, the Curiosity EP highlights exactly why Blanke is already one of 2017's most highly anticipated artists.
The Curiosity EP will be available on Downright from 16th June 2017.
BUY & STREAM LINK / EMBED:
https://ministryofsoundau.lnk.to/Curiosity
SOCIAL MEDIA:
https://soundcloud.com/blankemusicau
https://www.facebook.com/blankemusic/
https://twitter.com/blankemusic
https://www.instagram.com/blankemusic/