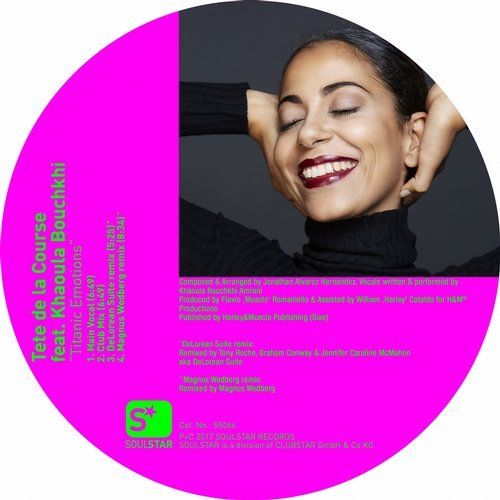 Tete de la Course feat. Khaoula Bouchki - Titanic Emotions (DeLorean Suite Remix)
June sees the release of DeLorean Suite's second outing for German label, Soulstar Records. This time they're remixing 'Titanic Emotions' by Tete de la Course, an artist who's released tracks with the industry's top house labels including Defected, Hedkandi & MoBlack Records.
The original mix, a collaboration with vocalist Khaoula Bouchki, brings the old school house vibes with classic piano riffs, grooving basslines and a sultry vocal performance.
Meanwhile, DeLorean Suite make the mood deep & soulful, with sweeping string parts, filtered synth stabs and lush, cinematic breakdowns.
'Titanic Emotions' is available now on Soulstar Records.