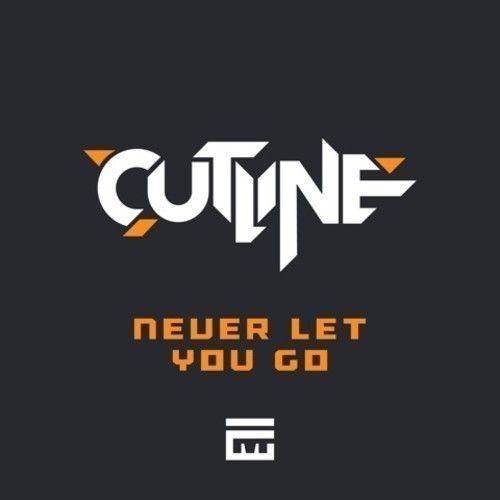 Cutline – Never Let You Go
Make no mistakes: 2014 is going to be a huge year for Bristol-based duo Cutline… And Eat Music will be held fully accountable for the dancefloor damage they cause!
Signed to Eat Music with an exciting album deal, Cutline built on their stellar reputation as forward-thinking electronic music producers with a critically acclaimed label launch track 'Crack It' in September.
Echoing the many successes they've had in the past – including working with some of the most influential labels in the game, remixing the likes of Rudimental and Ayah Marar– 'Crack It' received riotous responses from tastemaker DJs and helped establish Eat Music as a force to be reckoned with on all corners of the dance.
'Never Let You Go' takes Cutline's rich vein of form to a whole new level. Igniting with emotional, heart-stopping chords, twinkling melody lines and thundering kicks, it's an instant showstopper.
As the spell-binding vocals take to the fore with soulful urgency, we're thrown deep into a razor sharp hook where the cutlass riddim deftly plays against the spine-melting midrange bass hook. Boundary-breaking electro, 'Never Let You Go' smelts the finest ingredients of the most exciting forms of mainstage electronic music while sounding wholly unique. In a nutshell: Cutline have smashed it once again!
And if you think this is great, just wait until you hear what Cutline and Eat Music have planned for 2014! It's going to be a huge year for every single one of us.
They've also just put together a cracking DJ mix for London Warehouse Events to promote the New Years Eve event which they feature on the bill for http://www.mixcloud.com/LWE/042-lwe-mix-cutline/
Date: Beatport Exclusive December 8th 2013 / Worldwide release December 22nd 2013 Cat: EAT002
Beatport http://www.beatport.com/release/never-let-you-go-original-mix/1203048
iTunes https://itunes.apple.com/gb/album/never-let-you-go-single/id762522916