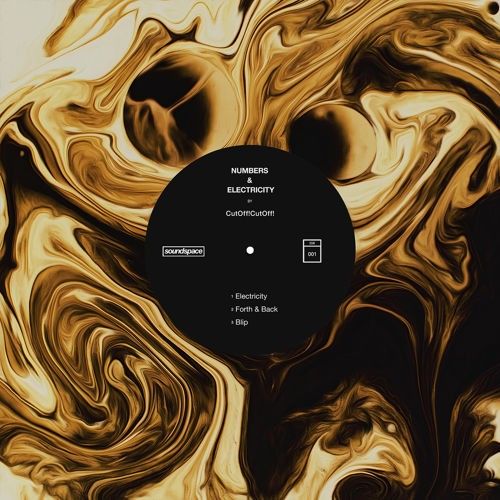 CutOff!CutOff! – Numbers & Electricity EP
Hailing from the small town of Ludwigshafen, now calling Berlin home, house and techno artist CutOff!CutOff! presents his latest and best work, 'Numbers & Electricity'. Out now via Soundspace, the three track EP is set to garner fresh attention to the sound of CutOff!CutOff!.
"Electricity" starts proceedings, setting the standard high from the outset. Very much lead by a resonantly bright bass synth, the track is more than fitting for any dance floor. Back this up with the ever dynamic drum sequence and cleverly placed percussion, and it isn't hard to see that Electricity is more than another generic house production.
"Forth & Back" is the second intensively driven club track, taking it's title from the vocal chop, it also takes an almost uncanny resemblance to the arrangement of the track. The number of breaks in the production have the dynamics of the sound literally going 'Forth & Back', perhaps a subconscious influence on CutOff!CutOff!'s part.
"Blip" makes up the third and final addition to the track list. Breaking away from the rest, it's quickly apparent that this track doesn't stay chained up by the traditional restrictions of most club tracks. CutOff!CutOff! gives his own unique blend of styles, influence from house, dubstep and garage are strongly relevant and combined with the infallible attention to detail CutOff!CutOff! provides to his mix downs, this track is a welcomed refreshment for the ears.