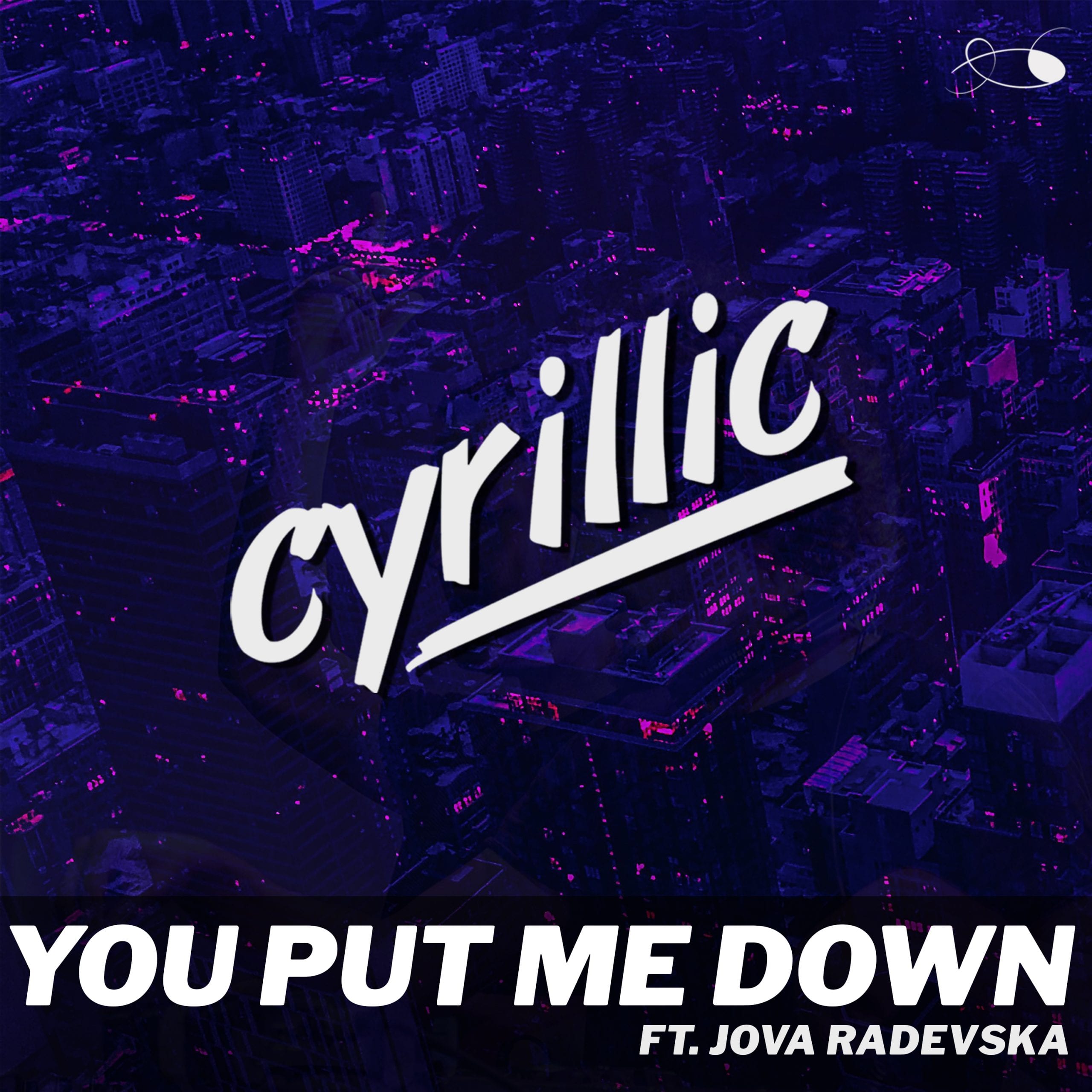 Cyrillic deliver big summer vibes with new single, "You Put Me Down"
 The electronic duo, Cyrillic (comprising of two brothers) drop their anticipated new single. Brimming with summer vibes – 'You Put Me Down' is out now via Sky Eye Entertainment.
Following on from a number of previous releases in recent times, including 'Break My Heart' – which went Top 10 in the Music Week Club Chart & was also featured in Spotify's Hot New Dance playlist, Cyrillic are no strangers to success.
As a duo, their beginnings go back to 2014 – when they first joined forces & combined their passion & experience for electronic music. With an unmistakable drive towards fulfilling their goal, they embrace a refreshing creative process – writing songs from scratch & each priding themselves, on their ability to produce an entirely organic track.
As DJs, they're known for their unique style and energetic sets & have had over one hundred shows in the last year – sharing stages with artists including Hardwell, Alan Walker, Steve Aoki, Robin Schulz, Sunnery James & Ryan Marciano, Martin Jensen and R3HAB.
Fast forward to the present, their new single 'You Put Me Down' signals the next chapter – as Cyrillic deliver an uplifting, vocal driven track & future sure-fire player.
Stay tuned.
Connect with Cyrillic:
www.cyrillicmusic.com
www.facebook.com/cyrillicmk
www.instagram.com/cyrillic.mk
www.soundcloud.com/cyrillicmk
www.twitter.com/cyrillicmk