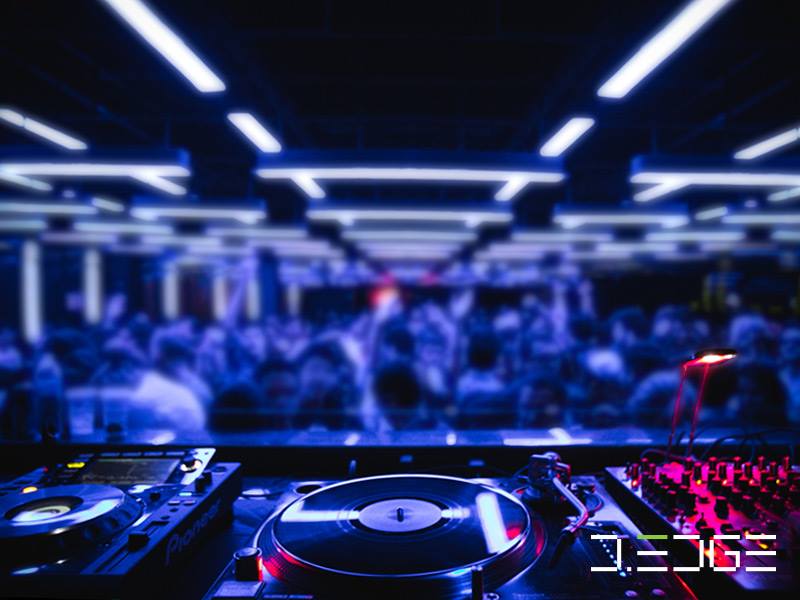 D Edge Announces Brazilian Summer Plans
As summer in the Northern Hemisphere comes to a close, it heads off round the other side of the planet to drench South America in rays for the next few months. As such, Brazil's leading nightspot D Edge is outlining its plans, including a huge event in Amsterdam during ADE.
It's been a busy summer for the club with lots of events at their home base, as well as parties in Ibiza and Berlin, and lots more releases on the D Edge label including remixes of the boss, Renato Ratier's latest album and EPs from exciting new local talents.
The new party season kicked off on September 13th with Wolf & Lamb in town. Now it's to October 9th and All In Records man Nastia is the headliner and then Kompakt boss and supreme techno chief Michael Mayer plays with Mathew Jonson on the 11th. The last October party is with Bjorn Wilke on the 19th then November finds Minus chief Richie Hawtin play on the 6th and French trio Apollonia land on the 8th.
What's more, during ADE, D Edge will head to the Dutch capital for a big event as part of the Black Belt Tour featuring Renato Ratier, MANDY, Ian Pooley, Kate Simko, Boris Werner and Cesare v Disorder.
As well as the club firing on all cylinders, so too is the D Edge label. So far it has served up a stunning full length from boss and resident Renato Ratier, as well as great EPs from worldwide heroes like Pillow Talk, mix CDs from Luke Solomun and EPs from fast rising local talents like Wender A & Rods Novaes, Propulse and Andre Torquato.
After the success of the first volume of remixes of Renato's debut album, Black Belt, comes this, a second album full of great reinterpretations. The album showcased the D Edge owner, resident and label boss's great range of production prowess. It touched on house, disco, techno and everything in between and now gets reworked by a carefully handpicked selection of guests.
Here is the track list
1. Renato Ratier – Guiexastar (Laura Jones Remix)
2. Renato Ratier – 3 Bulls (MANDY Remix)
3. Renato Ratier – Black Belt (Boris Werner Remix)
4. Renato Ratier – Fetisshu (Anderson Noise Remix)
5. Renato Ratier – Tea Time (Mike Shannon Remix)
6. Renato Ratier – Kozaboa (Kate Simko Remix)
7. Renato Ratier – Jamaicanese (Phil Kieran Remix)
8. Renato Ratier – Miss Stereo (Nuno Dos Santos Remix)
9. Renato Ratier – Red Light (Crossons Drone Radio Remix)
For More details on line ups please visit http://www.d-edge.com.br