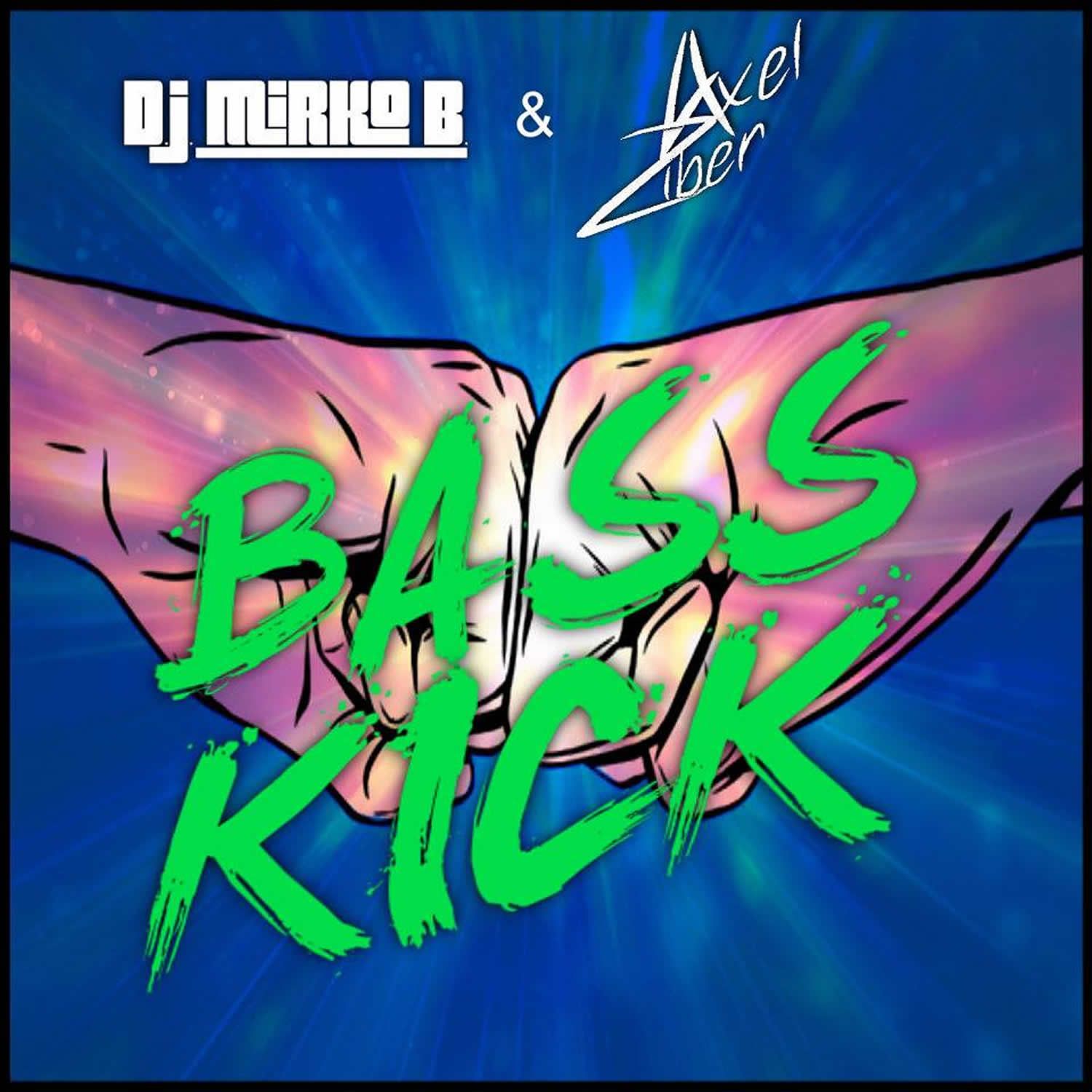 D.J. Mirko B. & Axel Ziber – Bass Kick
A mix of experience and hunger, 'Bass Kick' is a new collaboration between D.J. Mirko B. and his gifted understudy Axel Ziber. Set to be released on the 8th of May, 2015 'Bass Kick' is aiming to continue D.J. Mirko B.'s thriving career and at the same time present up & coming DJ and producer Axel Ziber to the worldwide dance music scene.

Brescia based D.J. Mirko B. took the DJing path after having learnt the ropes of piano playing and this has led him to an amazing 10 year collaboration with Italian imprint Milanese News Promotions and signing to Smilax Publishing. Since then, his works have been picked up by elite labels such as: Sounds2Kill4, Ibiza Night Records, Smilax Records, Gardenia Records, Zimbalam and Love That Sound Records.

D.J. Mirko B. has been in the limelight for many years and he's collected numerous accolades such as reaching #24 as 'Best DJ/Producer' on Top Deejay, numerous #1 placements on Hardwell's 'Top 100' on Mixcloud and multiple chart hits on Beatport and iTunes. Aside from top-notch productions, D.J. Mirko B. is also esteemed for his high profile remixes for Alex Wilder & Mike Nord, Khiara and Anton Ewald. Joining him on his latest release 'Bass Kick' is Axel Ziber, who is picking up results from D.J. Mirko B.'s teachings and is receiving praise for his fresh approach on EDM and Electro House styles.

Embedded within the Electro House genre, 'Bass Kick' takes off with an infectious synth melody accompanied by a House inspired beat, before heading into a huge, phasing effect ascension which resolves into a harmonious breakdown. A smartly crafted, dreamy melody leads into a dirty version of it, whilst giving way to a powerful escalation. A subby drop takes the spotlight and adds a kick to the track with chunky elements before energy is stripped back once more, displaying the duo's dynamic level control. The single hits the path for another seismic build-up, displaying intricate melodies in the process, before bursting into another forceful chorus before closing off with a filtered, melodic ending.

'Bass Kick' is D.J. Mirko B. and Axel Ziber's debut on Yellow Rhinestone Records. Part of Billberg Entertainment Ltd., the newly established label is selecting the best talent across various styles of electronic music and presenting it to the global market. Within a short period of time Yellow Rhinestone Records has managed to build an international roster comprising names like: Makala Cheung, D.J. Igor Foxx, D.J. In Secret, Hi-Star, Anne Marie Bush and Simon Astley.

Yellow Rhinestone's distinctive musical vision has managed to attract an A-list DJ such as D.J. Mirko B. to their roster and their acute eye for talent has allowed them to discover a potential heavyweight like Axel Ziber. 'Bass Kick' can certainly make waves in 2015 with its exquisite combination of diverse talents, experiences and backgrounds that make up the foundation of this unique single.