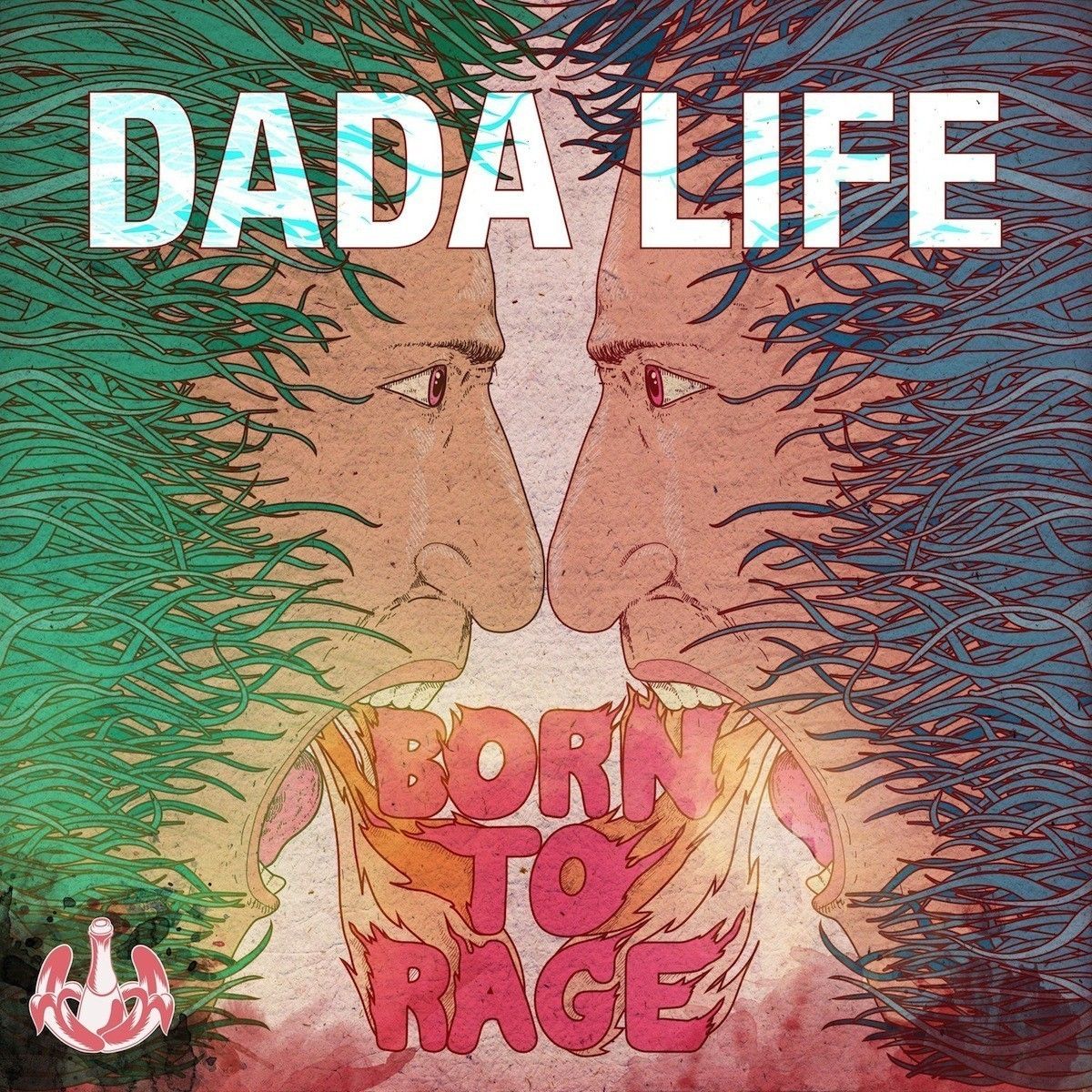 Dada Life – Born To Rage
Following the release of the brilliantly oddball video for 'Boing Clash Boom' from their last album 'The Rules Of Dada' back in August, inimitable duo Dada Life are inviting everyone back in to Dada Land with a fresh new single. The pounding, anthemic 'Born To Rage' is set to be released on Beatport on Monday 28th October. Not content to do anything in a traditional fashion, Dada Life are releasing a massive 39 versions of the song personalized for most countries of the world. If that wasn't enough, they are also running a contest for fans to get their own personalized version of the song every day for a month! Details of the contest can be found at www.borntorage.com.
Packed with all the exuberant energy that you have come to expect from Dada Life, 'Born To Rage' is a bold call to arms for ravers everywhere. Breaking down the intro into a drawn out chant of 'born to rage', the duo builds a wave of momentum behind it as they layer marching drums and rising synths; driving towards a crescendo, the track drops as they unleash the kind of explosive drum line and infectious punk rock style hook that make it impossible to stand still, destined to soundtrack the months to come at clubs and festivals everywhere.
'Born To Rage' is Dada Life's first original material since the release of their sophomore album 'The Rules Of Dada' late last year. Since then the inimitable duo have been keeping themselves busy by launching their own country, Dada Land; planning the World's largest pillow fight and bringing their infamous "Dada Land Compound" shows to cities around North America. Now, the pair are readying themselves to drop their first new single this year and they certainly aren't pulling any punches.
For more info on Dada Life, please visit:
http://www.dadalife.com
https://www.facebook.com/dadalife
https://twitter.com/dadalife
https://www.youtube.com/dadalife
https://soundcloud.com/dada-life