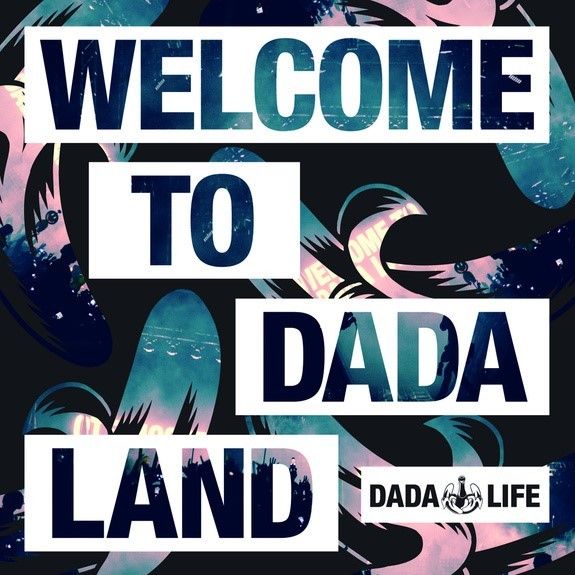 DADA LIFE – WELCOME TO DADA LAND
Just days away from embarking on their first major tour of 2015, Olle Corneer and Stefan Engblom – better known as rampaging Swedish electro house duo Dada Life – give fans an exclusive sneak preview of brand new album 'Welcome To Dada Land', set to drop February 17th on Universal Music.

The long player features exclusive new versions of tracks from Deadmau5, Major Lazer, Zedd, TJR and of course Dada Life themselves, as well as brand new originals from Andybody, Walden and Jacob Van Hage and huge remixes of some of their biggest anthems to date – 'Born To Rage', 'Feed The Dada' and 'Kick Out The Epic Motherf*cker'. The music will take centre stage across their upcoming Dada Land Compound Tour of North America, with new dates announced in the cities of Houston, San Jose, Rochester, and St Petersburg/Tampa.

With the full tracklisting, Dada lovers everywhere can now start the official countdown to yet another massive onslaught of music from the fun loving Swedes.
DADA LAND COMPOUND 2015 TOUR DATES:
13-Feb – BROOKLYN NY Secret Warehouse
20-Feb – HOUSTON TX Stereo Love
21-Feb – PHOENIX AZ Rawhide
27-Feb – DETROIT MI Masonic Temple
28-Feb – MILWAUKEE WI The Rave
06-Mar – SAN JOSE CA San Jose Events Center
07-Mar – EDMONTON AB WEM Waterpark
13-Mar – DENVER CO 1st Bank Center
14-Mar – SALT LAKE CITY UT
20-Mar – ROCHESTER NY Main Street Armory
21-Mar – TORONTO ON MTCC
9-Apr ST PETERSBURG FL Jannus Live
10-Apr – ATLANTA GA Masquerade Music Park

More Dates To Be Announced
Tickets are on sale now at www.dadalandcompound.com