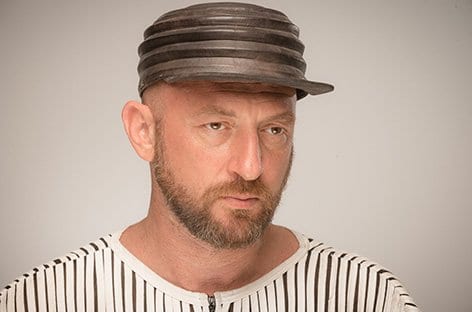 Damian Lazarus Brings Day Zero to Masada (Dead Sea Region), Israel
Day Zero was spawned in the jungle of Tulum in 2012 as a celebration of the spiritual magnetism of Mayan culture at the dawn of a new beginning. The party has grown into a yearly pilgrimage for global revelers in search of tribal connection and a renewed sense of cosmic belonging. Named by Billboard as "the cruelly unrealistic benchmark for all parties of this nature to come" and "a party like no other" by Mixmag, Day Zero earned its rightful place as one of the most immersive electronic music experiences of all time.
Damian Lazarus has scoured the globe in search of a second home for Day Zero that offers its community the same sense of cultural significance as its Mayan foundation. On September 27th 2019, Day Zero will become part of the rich history embedded within Israel's Dead Sea—a sacred desert region which has connected societies across the ancient Holy Land for millennia. A new chapter will be crafted upon the crests of the ancient mountain of Masada as an offering to all those who have come before.
Day Zero Masada: Dwellers of the Dead Sea will gather party people from around the world to this unique world heritage site,  just a stone's throw from the Biblical ruins of Sodom & Gomorrah. The singular desert experience will run from sunset to sunrise, towered over by the historical mountain beside the Dead Sea that connects Israel and Jordan. The first of its kind party will be soundtracked by some of the electronic world's best live acts and selectors carefully curated by Damian himself.
Crosstown Rebels will team up with The Tripping Productions and Criaturas for a legendary experience in this beautiful location, armed with an incredible line-up and a level of production that only these two event crafters can create.
Tickets of Trust are available now with more information to be found at http://www.dayzeroexperience.com
Crosstown Rebels background
Crosstown Rebels started their mission in 2003 powered by a modern electronic canon spearheaded by Damian Lazarus. The label has inspired countless unforgettable dance floor moments and nurtured many universally adored music makers. Soon to be entering its sixteenth year at the forefront of future-moving dance music, Crosstown Rebels remains the electronic pioneering force of the past decade and a half.
Day Zero in the Press:
"…a party that exceeded all of the already lofty expectations his reputation had placed upon it, and this author wouldn't be surprised if Day Zero will become the cruelly unrealistic benchmark for all parties of this nature to come." – Billboard
"Despite the wild, lawless feeling that remains in the tree-lined jungle backdrop, no detail is considered too small to help create the event's atmosphere" – Mixmag
"Having come to understand firsthand the genuine thought, care, and passion put into bringing Day Zero to life, I had a whole new appreciation for the poignancy a rave could have in the middle of a jungle."
– Paper Mag
"…revellers danced among visually heart-stopping backdrops, and came away permanently transformed." – Wonderland
"The wildest rave in Mexico" – Condé Nast Traveller