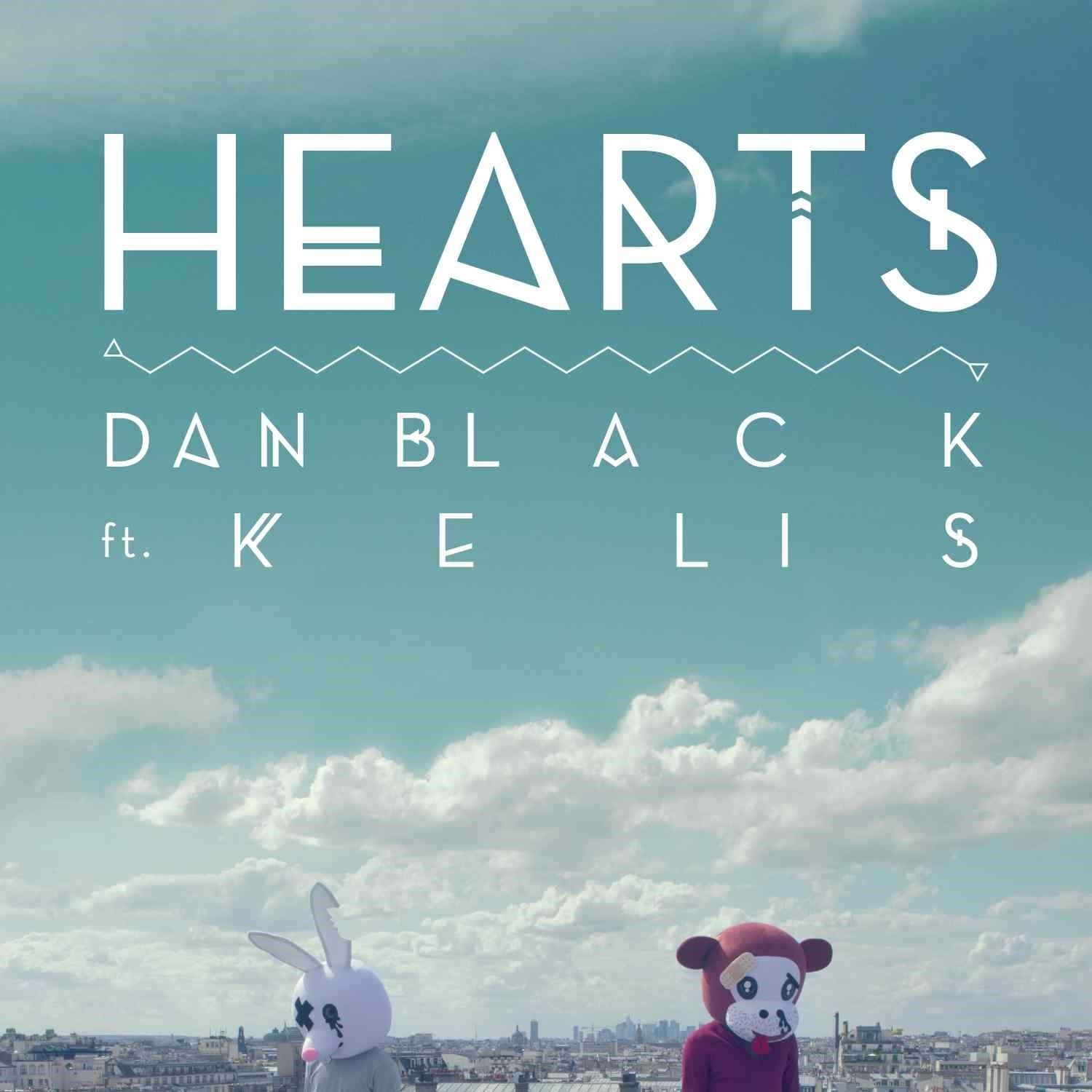 Dan Black ft. Kelis – Hearts (Kaskade & R3hab Remix)
British born, Paris-based singer, songwriter and producer Dan Black is making a big return this summer with the pop monster 'Hearts' featuring and co-written with American R&B/Pop icon Kelis.
The single is taken from his forthcoming (yet to be titled) album and is due for release later this year.
Since the release of his critically acclaimed debut album ((un)), the two-time VMA nominee has been holed up in his Paris studio intensively perfecting his 2nd album, whilst simultaneously producing and writing for and with other artists: from big names like Ryan Tedder, Kid Cudi (for Kanye West's Cruel Summer), Kelis, Imogen Heap and Bag Raiders to new, exciting, ones-to-watch like Mikky Ekko (We Must Be Killers), Rozzi Crane and Sophie Delila.
Dan Black is a true pop auteur. He has a complete vision that he executes with full control – across the board – from writing, performing and self producing all his music, to creating all his visuals and videos in collaboration Parisian designers Chic And Artistic. "Pop music, when it's right, wakes you up for a second. When you hear something and it gets you, it's like 'oh yeah – that's right – I'm alive'" Dan says. "Those fleeting moments are what I'm after". Future-pop songs about dislocated city living, the cost of "following you dreams", and those few and far between moments of redemption are what he says he is trying to capture. "Music can shockingly capture your most private of emotions and then utterly thrill you in the space of literally seconds. Not only when you listen to it, but even when you're making it! "
He first appeared on our radars with his self -posted "mess about" 'HYPNTZ', the Notorious B.I.G. covering, Rihanna and Starman soundtrack splicing blog crusher, which end up as BBC's Zane Lowe's 'Hottest Track in The World Right Now' after tearing up the internet.
Within weeks, the former alt-rock architect (The Servant) and shape-shifting sideman (Planet Funk, Minty) had overwhelming interest in his own work; an experiment that quickly became a full-time job. Dan Black the solo pop artist was born, ending up within the year on the much coveted BBC's One's To Watch list. After a much publicised legal wrangling with the Notorious B.I.G. estate over the lyrics, 'HYPNTZ' was transformed into 'Symphonies', with Dan replacing Biggie's lyrics with his own, and bringing on board U.S rapper Kid Cudi, to have the single catapult up the U.S Billboard and iTunes charts in 2009.
Since the release of ((un)), Dan has toured the world "what felt like 10 times over!", gone on to tour with Robyn and Kelis, and now plans to return to the road later this year. In the meantime, "Hearts" is now available on all good digital platforms and his sophomore album is due later this year.
Buy original here: http://bit.ly/1agtwFO
Buy Kaskade & R3hab remix here: http://smarturl.it/ednc7s